The 2022 Primary Elections are happening on June 7th and it's never been so important to make your voice heard. Montana's new congressional district allows for Montanans to ensure their voice is heard at a national level. Use the Forward Montana Voter Hub to ensure you have a plan to vote.
Remember, who you vote for is private information BUT if you vote is public! Keep that voting record perfect & be a model for your communities — we can't afford to have you sit this one out!
Step 1. Register to Vote!
To make sure you are registered to vote, check out ​My Voter Page​​. On or after May 10th, you will need to register in-person at your local county elections office. To find your local county elections office, click here.
You must register to vote by until 12:00 PM on Monday, June 6th (the day before Election Day).
Make sure you have the right ID ready to register! The approved list of ID is below:
Montana Driver's License or Montana state ID card number or,
The last 4 of your social security number or,
Military ID card, tribal photo ID card, US passport, or Montana Concealed Carry permit or,
Photo ID with name (i.e. student ID) AND a current utility bill, bank statement, paycheck, government check, or other government document that shows your name and current address
Head to this link to learn more about registering to vote by mail and in-person.
Step 2. Research the Candidates & Issues
Congressional Candidates
From May 3rd – May 8th, we went on the road with Congressional Candidates. Candidates participated in forums in which they were asked a series of hard-hitting long form and rapid response questions. These questions centered the most pressing issues facing Montanans today: climate change, affordable housing, voting rights and LGBTQ+ equality. Head to the link below to find the recordings of these forums for more information about the participating candidates.
Supreme Court candidates
Montanans are voting for the next Supreme Court justice in our state. For more information about each candidate, head to the link below!
Find your legislative district:
Step 3. Vote
On May 13th, absentee ballots will begin to be mailed out across the state!
If you don't receive your ballot in the mail within a week from the ballot mail date for an election (and you are signed up to vote absentee), then give your elections office a call using the phone numbers below:
Billings: (406) 256-2740
Bozeman: 406-582-3060
Missoula: (406) 258-4751
Kalispell: (406) 758-5535
Not located in one of the cities listed & looking for information on how to contact your elections office? Check out: voteinmt.org
Completed ballots must be received by your local County Elections office on June 7th at 8PM. If you're mailing your ballot, make sure to put a 58 cent stamp on your envelope and mail it by May 31st, AKA 7 days before the election! Remember, ballots received late won't count.
Not sure if you're registered to vote? Have other questions about your absentee ballot or where to vote?​ ​Slide into our ​DM's​ on social media or call us at 406-542-VOTE. You must register to vote by until 12:00 PM on Monday, June 6th (the day before Election Day).
Step 4. Kick up your feet.
Civic engagement looks good on you.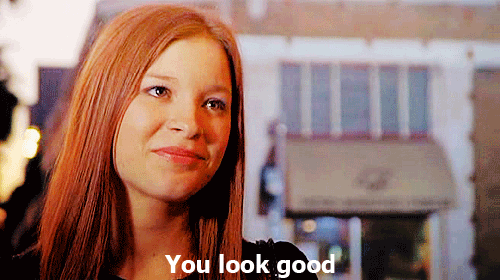 What Voters Say
The Forward Montana guides are usually the only truly impartial voting guides I can usually find during election season. I appreciate that they take the time to ask about issues that are both important nationally and locally. Through their guides and the research they do, they give our generation a voice in elections when most other organizations would rather pretend that the young generation of voters simply don't exist.

Devin M., Missoula