Medicaid Expansion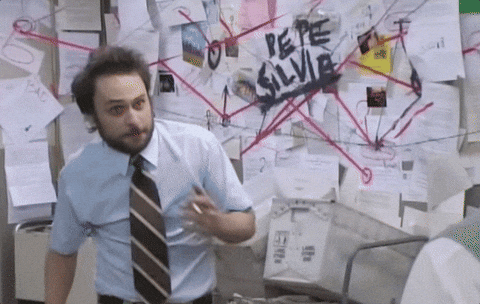 Let's quickly recap the ups and downs of Medicaid expansion this session. In the beginning, we were huge supporters of HB 425, which was Rep. Mary Caferro's bill to continue expansion without adding any new hoops for enrollees to jump through. But that bill was killed by the House and Human Services committee on March 26, which left us with just one chance to continue the program: Rep. Ed Buttrey's HB 658.
Originally, HB 658 contained some completely unpalatable work and reporting requirements that would cause up to half of Medicaid enrollees to lose coverage. I was Super Not Psyched©.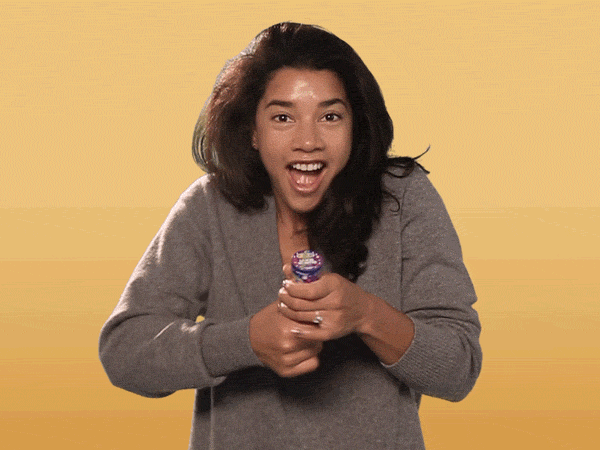 But, the bill saw a lot of amendments and compromises that made it a LOT better — like exempting a majority of Montanans, including students, from work requirements automatically, instead of making them fill out endless paperwork to prove their exemptions.
It was a HUGE fight to get this thing through the legislature. Ultimately, Medicaid Expansion passed because 1000s of Montanans reached out to legislators throughout the session.
Did you show up to the Capitol or reach out to your legislators on this issue? Give yourself two pats on the back! One from yourself as a congratulations for being awesome, and one as a thanks from me, a #BrokeAF 22-year-old who gets to keep her health insurance.
Student Issues
In other successes that will change the lives of young Montanans: Young farmer and rancher student debt assistance passed through the legislature! HB 431 will use the existing Growth Through Agriculture fund to help farmers and ranchers pay off up to 50 percent of their student debt. This bill will support young folks entering the aging ag industry and create economic sustainability in Montana's rural communities.
The legislature also passed an infrastructure bill, and it finally includes funding for Montana State's ancient Romney Hall! MSU has outgrown its campus and needs to add new classroom space — and a $25 million renovation to add 19 classrooms to Romney will help with overcrowding. Congrats to all the people that worked on this, especially the student lobbyists, for winning this years-long fight for their school, and HELLO to a new veterans' center, disabilities center and writing center!
In slightly more bummer news, a bill to make the 6 Mill Levy funding for the Montana University System permanent died in a house committee. This means that unless permanency passes in a future session, in 2028 students and their allies will have to spend countless hours and likely millions of dollars campaigning during a presidential election year. Hard pass. Keep this in mind for 2021, friends!
Student lobbyists worked hard to restore the $5 million in state financial aid for Montana University System students that has been cut from the budget since 2015. Funding for need-based aid was part of the Governor's original budget, but lawmakers cut it down to $2 million. An amendment was brought to the House floor to bring it back to $5 million, but this failed almost along party lines.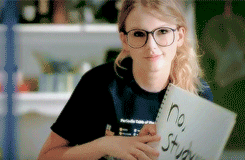 Last but not least, Sen. Pat Flowers proposed an interim study (that's a study done between legislative sessions, with the goal of helping lawmakers be better informed) on student debt. It would've not only looked at the causes and historical context of the student debt crisis, but also have involved key stakeholders, like the Montana Associated Students, in looking at possible solutions. This bill passed the Senate, but then stalled in the House Education Committee without a hearing.
Tenants' Rights
As always, the legislature had some landlords (*cough* Sen. Roger & Rep. Peggy Webb *cough*) who brought bills that could do some serious harm to tenants. One of the more egregious was SB 184, which would have not only expanded the definition of "damages" to allow landlords to charge their tenants for almost anything, but also let the landlords send their tenants' bills to collections without a court order affirming there's actually a debt.
A lot of young people aren't aware that getting sent to collections can straight up ruin your credit, making it harder to get loans or even find a place to live in the future! Landlords should absolutely not have that much authority without a court making sure it's legit. Luckily, this bill was killed in the Senate, but it's still frustrating that landlords (*COUGH* SEN. ROGER & REP PEGGY WEBB *COUGH*) can bring this kind of legislation with zero consequences.
On the other side of things, Rep. Emma Kerr-Carpenter (whom FMT Voter Fund endorsed in the 2018 elections — not to brag or anything) introduced HB 380, which would have introduced a penalty for landlords who wrongfully withhold security deposits. Instead of simply having to return the deposit, they'd have to pay double. The tenant would still have to take the landlord to court — it would simply disincentivize wrongfully withholding and punish bad landlords. This was actually part of Montana law until 1993. HB 380 was tabled in the House Judiciary Committee, but hopefully we'll see it again next session.