Hi friends.
No time for small talk! We have shit to get to!
Stay in the Know
Keeping Young Montanans in Agriculture
Agriculture is Montana's largest industry — we're talking a $4.6 billion impact on our state in 2015. But farmers and ranchers are a seriously aging workforce. The most recent data shows the average age of a farmer in the U.S. is 58. Also, since 2007, the total number of farmers in the country has declined by 20%. Yikes.
HB 431 would provide student loan assistance for young farmers and ranchers in Montana. This means if someone graduates from a Montana college or university and wants to go into farming or ranching, they'll be able to apply for this program to help them out with up to 50% their student loans. We should be investing in Montana graduates and in the future of agriculture in our state! And the funding for this loan forgiveness would come from a grant program that already exists to encourage growth in the agricultural sector.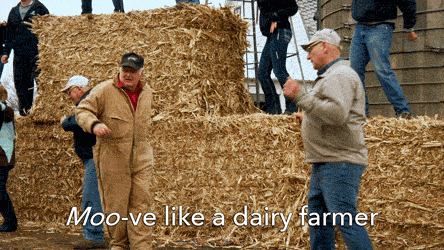 This bill will be heard in the Senate Agriculture, Livestock and Irrigation Committee on Tuesday, April 9. If you support fellow students and young folks or just like to eat food, you should get moooo-ving on this bill (like a dairy farmer ¯\_(ツ)_/¯) on  a message for the committee at (406)444-4800 — and if you're a young person in agriculture or interested in agriculture who would be affected by this bill, hit me up and we can talk about how you can get your story heard.
Why We're Still Here for Medicaid Expansion
So last week we updated y'all on the changes made to HB 658, the only bill left to continue Medicaid Expansion in Montana. The bill is far from perfect — it does still include some work and reporting requirements — but, it's been amended to protect the majority of people from losing their coverage.
The new fiscal note for the bill shows that under HB 658, around 88,000 of Montana's 96,000 Medicaid recipients that are already meeting the requirements and will be automatically exempt from having to jump through bureaucratic hoops to prove it. This is good news for Montanans — because folks who are already workers, students and caregivers shouldn't have to deal with red tape and paperwork that could result in them unfairly losing coverage.
HB 658 also has improved protections for students who receive Medicaid — students taking over six credits will be automatically exempt from meeting the requirements. And students taking under six will have those hours count towards their required 80 hours per month of "community engagement" — yay for valuing part-time and non-traditional students!
What does this all mean? It means we need y'all, more than ever, to make some calls and make it clear that MONTANA NEEDS MEDICAID EXPANSION. HB 658 was tabled in the Senate Public Health, Welfare and Safety Committee on Friday, but then moved to the Senate Finance Committee for another shot. They'll hear it on Monday at 8 a.m., so *first thing Monday* we need folks calling (406)444-4800 and showing their support to committee members.
Still Talking About the Six-Mill Levy
The House Taxation Committee has been sitting on SB 152 since its hearing on March 21 — and we are ready for them to Move! Their! Butts!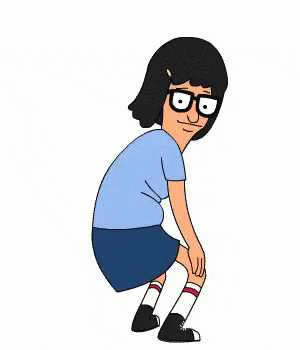 This is a bill we've been talking about since waaaay back in the beginning of the session. It would remove the sunset on the 6 Mill Levy, which provides v important funding to the Montana University System. Elections are getting more and more expensive, and competing for attention on a crowded ballot requires countless hours and hella dollarz — students and activists shouldn't have to fight every 10 years for funding that Montana voters have approved for the last 70 years straight.
The House Taxation Committee are the folks to contact on this one. We'll keep you posted if this bill gets on the move!
Can We Not
The Senate Judiciary Committee just passed a resolution sponsored by Rep. Forrest Mandeville encouraging the U.S. Congress to include a citizenship question on the 2020 census. Even though the Montana state legislature obviously has… zero real power over these kind of things, it's still a bad gesture. Including a citizenship question is totally a political move, not to mention one that perpetuates racism, and some experts worry it would discourage non-citizens from answering the census out of fear and skew the results.
A fair and accurate census needs to count everyone so that Congressional districts can be fairly drawn, billions of federal dollars evenly distributed and civil rights policies implemented, monitored and evaluated. The Census is non-political, and it's important we keep it that way. Asian Americans Advancing Justice debunks some myths about the Census citizenship question here.
Let's Talk About Centering Indigenous Voices
If y'all didn't hear, the bill to end the celebration of Columbus Day in Montana and replace it with Indigenous People's Day was tabled in the Senate State Administration Committee on April 1 — even after the hearing on March 13 brought out almost an hour's worth of proponents and only one opponent. All the Republicans on the committee voted against the bill.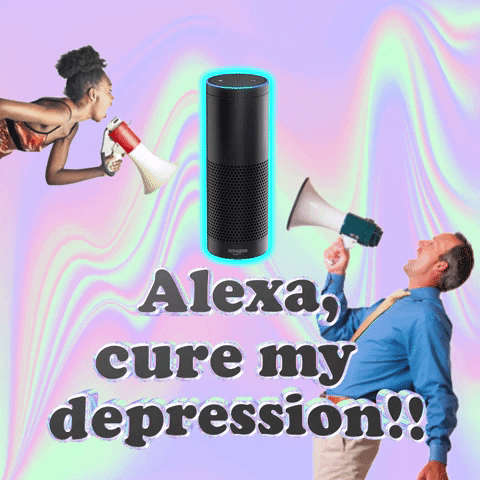 And although Hanna's Act, HB 21, has been revived in the Senate to help address this state's crisis of missing and murdered indigenous women, it's been pretty heavily amended. The original intent of the bill was to create a position within the Department of Justice to specifically help with missing person cases, and the bill provided $100,000 in funding and guidelines for the position — both of which have now been removed. The specialist position is also now just an option for the DOJ, instead of a requirement.
While we're happy the bill is still alive, it's possible these changes will really limit the effect it has. Which leaves us with the question: Why do Montana lawmakers repeatedly refuse to acknowledge and address the needs of indigenous people, who make up roughly 8 percent of our state's population?
Again:
Our Tele-Townhall Recording is Live!
Listen here if you missed our tele-townhall last week to learn all about the biggest issues in the legislature.
Goodnight. Good luck. Call your legislators about HB 658!
See you next Sunday.