Well, readers, we are officially halfway through this absolute whirlwind of a legislative session. The Capitol building is the quietest it's been in months, and after a series of marathon days and rapid-fire bill debates, our legislators are taking some hard-earned time off over this transmittal break to rest, recuperate, and then do it all again.
So, WTH is transmittal? Great question! Transmittal is the midway point of the legislative session. It's also the deadline for all general (non-budget-related) bills to be passed out of the chamber where they originated, or else they're outta luck. That's why, over the last week, both the House and the Senate frantically debated and voted on hundreds of bills, many of which could have gigantic impacts on the way life looks in Montana.
Bills that passed out of one chamber this week will now move to the other chamber (chambers = the House and the Senate), where they'll be scheduled for another hearing prior to moving to the floor for a full vote. This means that the public will have another opportunity to testify, so if there was a bill you missed that you want to speak to, start working on that testimony now!
If bills pass in the second chamber, they'll be sent to Governor Gianforte's desk. If they're signed there, we anticipate that many of them will end up in court.
You can still send web messages to your legislators about any bill, no matter where it is in the process. For now, though, rest up, thank yourself for being engaged in the first half of the session, and do what you need to do to come back in full force next week. We appreciate you!
Queer and Trans Rights
Once again, scads of legislators are proving to us that their personal agendas and misinformed fears of trans community are more important to them than the tens of thousands of LGBTQIA2S+ people living in Montana. These legislators are not being accountable to the people they were elected to serve, nor are they respecting our rights delineated in the state and federal Constitutions. 
We must hold each other close during this time, and prioritize the wellbeing of our communities while we face attacks at the state level.  We are incredibly grateful and honored to organize alongside so many LGBTQ+ Montanans and allies working to stay in control of the narrative, prove that these harmful bills are NOT for Montana, and most of all, show young people that there are so many folks out here who accept them and care about their future in this state.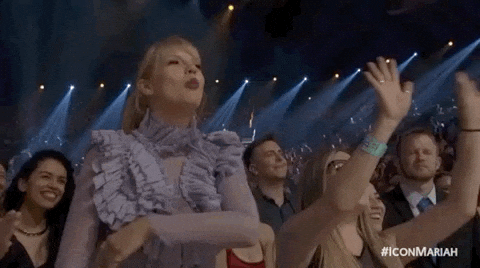 Here are the bills that we'll be keeping an eye on after the transmittal break. Stay tuned for updates on how you can take action! 
❌SB 99, the misleadingly titled "Youth Health Protection Act," would ban minors from receiving any sort of gender-affirming care – from puberty blockers & hormones to affirmation of a new name or pronouns at school.
❌SB 458 would insert an incorrect and harmful definition of sex into the Montana legal code, preventing intersex, trans, non-binary, and Two-Spirit people from having accurate documents from birth to death, and effectively removing sexual orientation and gender identity from the list of protected classes.
❌HB 361 would make it illegal to discipline students for deadnaming and misgendering their peers.
❌HB 359 would ban drag performances in any public space, with a definition of drag that could criminalize any trans person in public.
❌HB 303, the so-called "Medical Ethics and Diversity Act" would allow any medical provider to withhold services based on ethical, moral, or religious beliefs.
❌HB 234 would ban any materials considered to be "obscene" (read: queer, brown, black) from public schools, placing public school employees at risk of criminal penalties for sharing information.
We know that all of this can be taxing on the mental health of trans and queer folks who are witnessing the events and conversations unfolding right now, both in Montana and across the country. We encourage our cis readers to show some extra love to the people in your lives who are feeling the force of these bills. For our trans, nonbinary, and two spirit readers: step back when you need to, protect your peace, and hold yourself and those around you close. If you need support beyond what your community can provide, here are a few places to start: 
Trans Lifeline – (877) 565-8860 – 24/7 hotline to talk with a trans peer – divested from police.
LGBT National Hotline – (888) 843-4564 – trained LGBTQIA+ peer volunteers – will never report your calls to any outside organization or authority.
TrevorLifeline – (866) 488-7386 – 24/7 hotline for LGBTQ+ folks to talk with a trained counselor
TrevorChat – thetrevorproject.org – 24/7 online instant messaging to talk to a counselor
TrevorText – text START to 678-678 – 24/7 text-based support line for LGBTQ+ folks
---
Affordable Housing and Tenants Rights
We've seen several recommendations from Governor Gianforte's Housing Task Force appear in bills that have both passed and died during the first half of the legislative session. Most of these recommendations are backed by bipartisan support and center around state-level zoning reforms, like legalizing accessory dwelling units and multi-unit developments in Montana neighborhoods. While we've been happy to support a handful of  statewide reforms we think could really move the needle on our state's housing crisis, there are a few, like a bill banning local governments from regulating Air BnBs, that we're concerned about.
We've also seen a handful of bills that aim to adjust the scales between landlord and tenant power, for better or for worse. In a legislature where there are significantly more landlords than there are people indigenous to this land, these bills all get at a deeper question: Who gets to live in Montana, and who gets to decide? 
Here are the affordable housing and tenants rights bills we're watching that are still making their way through the legislative process: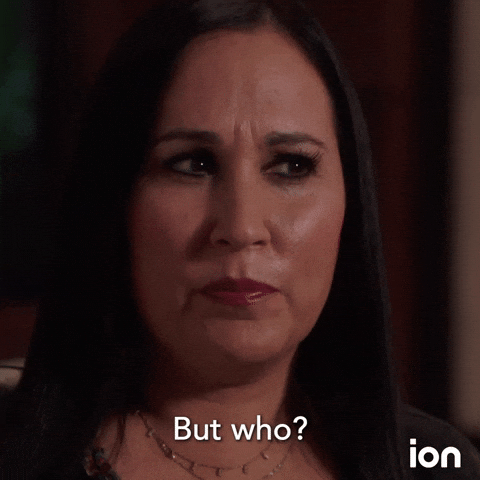 ❌SB 268 would prevent local governments from restricting short-term rentals.

❌HB 282 would allow landlords to post a "deficiency notice" notifying a tenant of a lease violation; if not addressed & remedied within 3 days (amended from 24 hours), the landlord can terminate the lease. 
✅HB 785 requires landlords to give 60 days notice to tenants whose lease is being changed or terminated.
✅SB 245 would revise municipal zoning to allow multi-family and mixed-use developments in areas currently zoned for parking, office, and retail uses.
✅SB 323 would legalize duplexes, triplexes, and fourplexes anywhere a single family home is allowed.
✅HB 546 would allocate funding from Montana's Coal Trust toward loans for the development and preservation of affordable multi-family homes.
✅SB 382 would make a handful of changes to Montana's zoning policy that would push local governments and developers toward creating denser, more walkable, more liveable neighborhoods where more Montanans can afford to live.
✅SB 320 would require landlords to refund unused portions of rental application fees to applicants who aren't granted the rental.
---
Climate Justice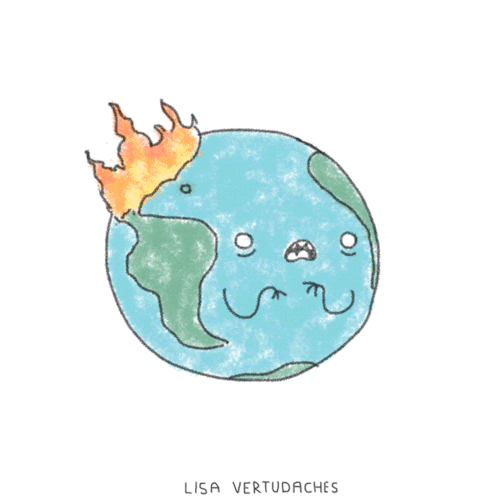 "The ice we skate is getting pretty thin…
My world's on fire, how bout yours?"
Well friends, things in the climate justice arena are going about as well as you'd expect in the legislature – the bad bills are advancing and of the few good bills, many have been tabled. But it's not all bad news – the good news is that many local governments and activists in places like 
Bozeman, Missoula, and Billings, are continuing to push for change, bringing awareness to their communities and legislators alike! Grassroots organizing and bottom-up approaches have the power to make changes that truly reflect what our communities want, so let's keep learning, spreading the word, and pressuring our legislators!
Only two of the main bills we've been following have made it past committee, and unfortunately they're not good:
❌HB 170 would repeal both the state's energy policy and the mechanism to make those policies, with nothing to replace them. As a reminder, policies like these are what guide the making of new laws!
❌SB 228 would ban not only local governments, but the people who live in and understand our communities, from having an active say in the construction, placement, or impacts of petroleum or methane plants, pipelines, and other facilities
You can find a whole bunch of others being followed by our friends at the Montana Environmental Information Center. 
---
Democracy & Judicial Independence
At least there's one (relative) silver-lining from this tire fire of a session. Many of the bills that would harm Montana's democracy have been tabled. Let's take a moment to celebrate some of the wins that we've achieved to protect democratic government in this state, starting with reminders about some bills we've already talked about: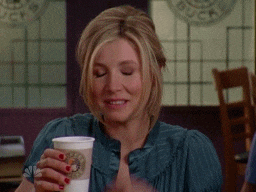 SB 200, HB 464, SB 302, and HB 595 all would have done away with nonpartisan elections in some way or another, whether it be all nonpartisan races or just judicial ones. Thankfully, these bills were either tabled in committee or failed their floor vote.
SB 372, which would have eliminated state Supreme Court elections entirely, was tabled in committee.
SB 441, which would have revived the Ballot Interference Protection Act (which has already been found to be unconstitutional multiple times) had its committee hearing canceled, effectively killing the bill.
Tons of bad democracy bills have died this session, including many during transmittal (such as bills to make city elections partisan, unnecessarily involve the Attorney General in inspecting voting machines, and to require Montanans to register to vote with their party affiliation) that we just don't have the space to cover in-depth!
But it just wouldn't be a session of the Montana Legislature without attempts to limit our right to participate in democracy. Going into the second half of the session, here are some anti-democracy bills to keep an eye out for:
❌HB 598 would prohibit the use of ranked-choice voting in Montana, a method which isn't used anywhere in Montana but should still be an option for municipalities to implement if they choose.
❌HB 712 is an entirely pointless bill because it is already illegal for non-citizens to vote, and does nothing other than enter prejudiced language against immigrants into our state's law.
❌HB 733 allows successful election candidates to contribute any leftover money from their campaign to a new election fund, creating a huge disadvantage for challengers and allowing for more money to enter our politics.
❌HB 774 and SB 420 would both change the dates of Montana's elections. Currently, Montana has its elections for federal and state-wide offices on even years and local elections on odd years. These bills would place elections on even years or all city elections on even years respectively, which would make ballots longer and contribute to the problem of voters deciding not to vote in certain elections.
❌SB 93 establishes a $3,700 barrier to entry for citizens who want to put a ballot initiative to the voters.
---
Hero of the Week- Rep. Zooey Zephyr
This week, we are thrilled to recognize Rep. Zooey Zephyr of Missoula for a bill she's sponsoring that would help Montanans stay in the communities we love. HB 785 would make a small change to Montana's Landlord-Tenant Act: it would require landlords to give 60 days notice (extended from the current 30 day requirement) when a lease is being changed– like a rent increase– or terminated. 
If you've had to look for new housing lately, you know that 30 days is often not enough time to find, apply for, secure, and gather the money to pay a deposit on a new apartment. This bill could be the difference between people being able to stay in our communities and being forced out or becoming unhoused. As the Representative for a district that's around 50% renters and one of the few renters in the legislature, we applaud Rep. Zephyr's commitment to pushing for policies that would make a real difference in the lives of the folks who sent her to Helena. 
"All we're asking is that tenants have enough time to make decisions that are right for them and not be forced out of the communities that they want to put down roots in." – Rep. Zooey Zephyr
Rep. Zephyr has already generated plenty of buzz this session for her history-making role in the legislature and her impassioned defense of Montana's queer and trans communities. We cannot thank her enough for that extremely difficult work, and will continue to fight for a Montana that allows representatives of all identities to focus on their own excellent policy proposals rather than being forced to repeatedly defend their right to exist in this state. Rep. Zephyr, Montana is lucky to have you!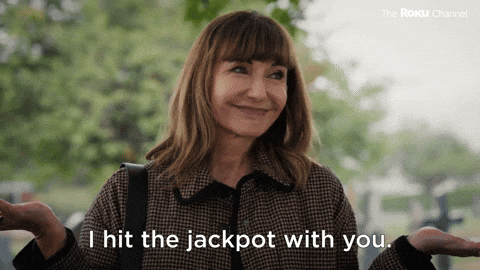 ---
Villain of the Week- Sen. Carl Glimm 
Our villain for this week is Senator Carl Glimm, the sponsor of SB 458, another bill with wide-reaching and harmful effects on intersex, transgender, non-binary, and Two-Spirit people.  This 61-page bill has both unclear intentions and unclear impacts; at the committee hearing on Monday, even Glimm seemed confused about how to defend his own bill.
So, what would SB 458 do? Its stated purpose is to "define sex in Montana law" – but it would do a whole lot more than codify a scientifically incorrect definition of sex. The bulk of this bill inserts this new definition into sections of the law to:
Enforce the use of one's "biological sex" in documents ranging from birth certificates to marriage licenses to burial records, forcing transgender people to disclose private information and deny the sex that they live as. How any intersex or gender-diverse person is expected to navigate these processes is unclear.
Redefine the meaning of "sex based discrimination" in all instances where it is illegal. At a federal level, sex based discrimination includes gender and sexual orientation based discrimination – this bill would remove gender and sexual orientation from the list of protected classes.
After hearing more than 40 people testify against this bill (and only 6 people in support), Sen. Pat Flowers aptly asked Glimm, "Given what we've heard about all the impacts this is going to have on human beings, why is this so important?…If this is a solution, what would be the problem?"
All Glimm could do in response was to stammer out the same Heritage Foundation talking point he'd been repeating all night… that sex and gender used to mean the same thing, and now they don't. 
Glimm's confusion about gender and sex seems more like a personal problem than something that should be settled at a state level.  It also seems like his prejudices have allowed him to be puppetted in service of a national anti-trans agenda. Not cool, Carl Glimm!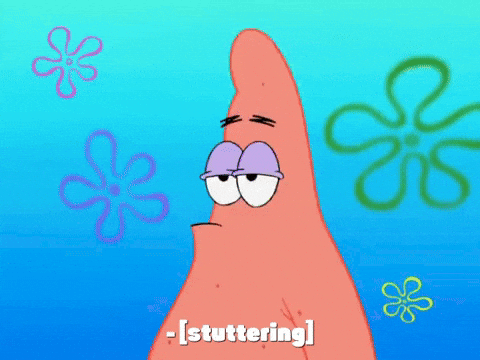 ---
Take time to rest and recharge, because these issues are hard to follow and often personal, it's so important to take care of yourself. We will be back next week ready to take on more of this wild ride. ????