Welcome back, dear readers, to the second half of this whirlwind of a legislative session. We're officially past the halfway point and back from transmittal break! That means that no more general bills– bills that aren't related to revenue or Constitutional changes– can be introduced. Now, bills that have already passed in one chamber (the House or the Senate) will move to the other, where there will be one more opportunity for public hearings, so get those testimony muscles warmed up!
This week has brought a handful of eyebrow-raising proposals to change our Constitution (a Constitution that Montanans overwhelmingly want to preserve), and a few of the hottest-button bills from the first half of the session are already scheduled for their second hearings. We're off to the races!
If you're looking for an opportunity to make your voice heard in community, look no further! Forward Montana is hosting weekly Monday night "Write for our Rights" gatherings, where we discuss the bills moving that week and take action together. RSVP here for the Zoom link, and we'll see you there!
---
???? Calls to Action ????
????️‍⚧️ SB 99, which would prohibit gender-affirming medical care for minors and prevent public employees from supporting a minor's social transition, will be heard in the House Judiciary Committee on Monday. Contact the committee and your Representative and urge them to vote NO on this harmful and overreaching bill.
???? HB 282 strengthens landlords' powers over tenants to terminate rental agreements and extract an additional three months' rent from renters in court if the renters are not out by the lease termination date. Urge your Senator to protect renters, not landlords, during this dire housing crisis, and vote NO on HB 282.

???? HB 517 seeks to restrict the Board of Regents' Constitutional authority to oversee Montana's university system– an authority that exists to protect students from political overreach into their education. Ask the House Judiciary Committee to vote NO on HB 517.
⚖️ HB 405 would allow for tiny portions of a county's population to call for a citizens' grand jury to investigate any supposed crime– a favorite tool of right-wing militia groups that has been used to attempt to indict anyone from Barack Obama to the Montana Human Rights Network. Ask the House Judiciary Committee to vote NO on HB 405.
✍️ SB 109 draws a highly partisan, gerrymandered map for the Public Service Commission's districts. The PSC oversees Montana's utilities, including NorthWestern Energy; it's crucial that these districts are representative of Montana's communities, not one political party. Ask the House Energy, Technology and Federal Relations Committee to vote NO on SB 109.

♀️♂️ SB 458 defines 'sex' in Montana law in a way that erases intersex people, prevents individuals from filling out & receiving legal documents in alignment with the gender they live as, and collapses the umbrella of 'sex-based discrimination' to no longer include sexual or gender minorities or pregnant people as protected classes. Yikes. Ask your Representative to vote NO on SB 458.
---
So not 'sex'y
SB 458 made it to the Senate floor on Wednesday, where it was debated amongst the body before being passed 28 to 22. While the sponsor of this bill, Sen. Carl Glimm, would like for you to believe that the 60 page bill only adds "three simple definitions" (for 'sex', 'male', and 'female') to the Montana legal code, and has nothing to do with "transgenderism" or discrimination (even though the word "discrimination" appears in the bill 15 times), this minimizing rhetoric couldn't be further from the truth, as many opponents on the Senate floor argued.
For one, forcing individuals to identify as either male or female based on their gametes is a violation of privacy, and opponents also argued that it challenges federally recognized protected classes that fall under the umbrella of "sex-based discrimination" – pregnancy status and sexual and gender identity – in a way that would threaten federal funding to the state of Montana. Erasing these protections for pregnant and LGBTQIA2S+ individuals from anti-discrimination law is a HUGE deal, and much more complex and harmful than simply "defining sex."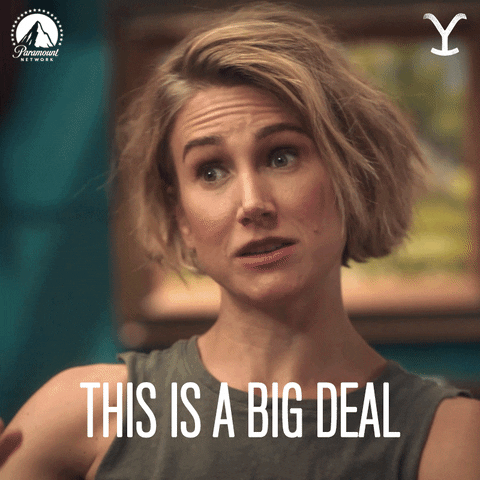 At this reading, Senator Molnar introduced an amendment to the bill that he hoped would provide "equal protection under the law" for intersex individuals (the existence of whom he learned about a mere three weeks ago). While this amendment seems to have been in good faith, we were once again reminded that good intentions cannot make up for actual medical knowledge, and the amendment only inserts more confusing and inaccurate language into the bill, arbitrarily deciding for medical professionals how they should classify an intersex infant's sex.
Please urge your Representative to vote NO on SB 458. It barely made it out of the Senate, and we have hope that it can be stopped by more reasonable and responsible legislators in the House.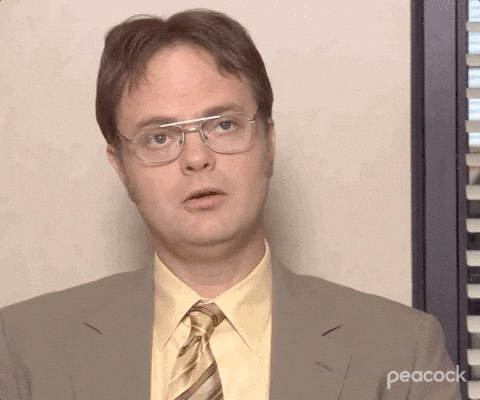 ---
If It's Not Broken, Don't "Fix" It
HB 517, sponsored by Rep. Mike Hopkins of Missoula, is a proposed amendment to the state Constitution that claims it would enable the Legislature to ensure college students' constitutional rights and liberties are not being violated. However, this bill seems to be a direct response to one court case. Last year, the Montana Supreme Court unanimously ruled that HB 102, which would have allowed open or concealed firearms to be carried on any campus in the state, is unconstitutional. Specifically, this act violated the constitutional authority of the Montana Board of Regents to create policies for the University System.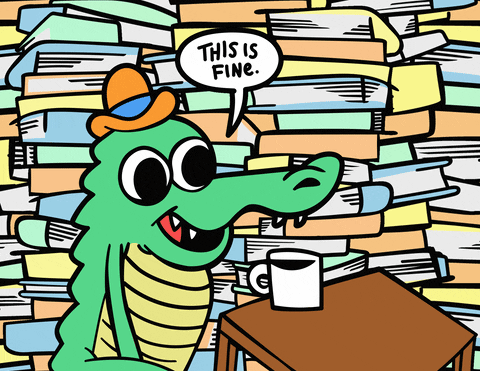 Our state's Constitution gives the Board of Regents this latitude in the first place because before 1972, the Legislature had direct control over higher education. This meant legislators with an ax to grind would target professors and programs for teaching subjects they didn't like by attempting to fire faculty or change curriculum, which severely curtailed academic freedom. Our Board of Regents was created to insulate higher education from the Legislature's partisanship in order to ensure Montana's college students receive a quality education, and HB 517 will not help this.
Tell the House Judiciary Committee and your Representative to vote no on HB 517. If you're a student and feel your rights are being violated, you can contact the Department of Education's Office for Civil Rights.
HB 405 is another proposed constitutional amendment, sponsored by Rep. Lola Sheldon-Galloway of Great Falls. This proposal would allow half-a-percent of registered voters in a county to sign a petition to call a grand jury to investigate an alleged crime. This bill would allow a tiny number of people (anywhere from 2 in Petroleum County to 530 in Yellowstone) to hijack the judicial system and investigate any supposed crime they wish. Under this bill, any indictment brought by the grand jury would have to be prosecuted by the county attorney– a massive waste of state time and money, as these cases are almost always meritless and lacking evidence.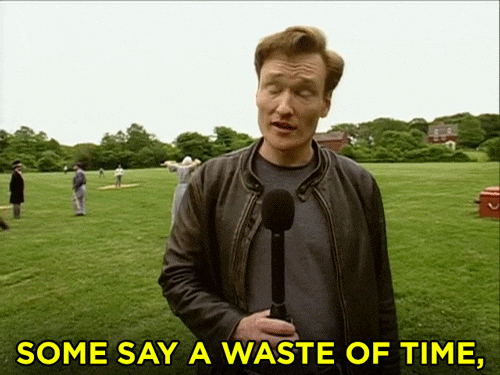 Not only is this proposal unworkable, but these types of grand juries are the brainchild of right-wing militia groups. When citizen's grand juries are assembled, they have historically been used as political tools against supposed radical left enemies of America. Several of these grand juries have convened across the country in recent years and have tried to dispense with their brand of justice by indicting anyone ranging from President Obama to the Montana Human Rights Network.
In February, the House Judiciary Committee voted to table another citizen's grand jury bill, HB 589. Tell the Committee to table HB 405 as well.
---
Ready for another sneaky bill? This one is a real doozy, as it was entered with some actually good qualities, and then changed near the last minute to be AWFUL (shocking, right?). SB 109, presented by Sen. Keith Regier of Kalispell is all about redrawing the PSC districts of Montana.
Before we get into why this became problematic, what the Helena is the PSC? The PSC, or Public Service Commission, is a group of elected Montanans whose job it is to regulate the utility companies of Montana, like the monopoly that is NorthWestern Energy. Follow this link to learn more about the PSC!
In 2021, though, the courts had to step in for a few reasons: changes to the PSC's district lines had not been made in 18 years (!!!), there were huge and uneven population booms in some of the districts, and the legislature was not in session. The court drew new districts and left it to the legislature to approve.
SB 109's initial goal was to both approve the court's map and lay out a process for legislature to adjust the PSC's districts following each decennial census. However, like most sneaky things this legislative session, one night just a few days before transmittal, Regier submitted an amendment to SB 109 that REEKS of gerrymandering. It creates its own new map for the PSC districts. This map splits several counties and towns in ways that make no sense, unless you're trying to favor a certain political party.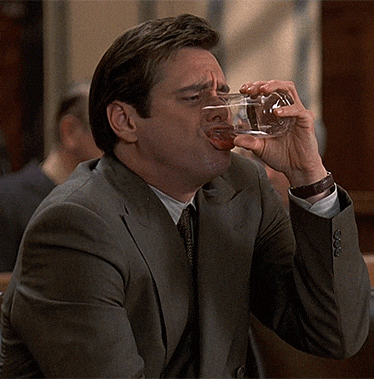 Now, why does this matter? The PSC makes decisions that impact our present and future in regards to energy use and costs, the potential for renewables, and more! These decisions should be made in the best interests of the citizens and communities of Montana. The way the courts drew the map didn't seem too partisan, but Regier's new map has been drawn
not following county lines and looking rather like a jigsaw-puzzle, in ways that may encourage more partisan-led thinking. It's sad that wanting a clean environment is often seen as a partisan issue, but this is our reality right now – so let's remind our legislators that we all deserve a clean and healthful future!
SB 109 is being heard in the House's Energy, Technology and Federal Relations Committee on Monday March 20th. Tell the committee to vote NO on SB 109
---
Hero of the Week- Rep. Kim Abbott
While there are plenty of bills still in motion that seem to be solutions in search of a problem, some legislators are spending their time trying to fix some of the most broken parts of Montana's landscape. For her sponsorship of HB 574, a bill to establish a workforce housing trust fund, we are thrilled to recognize Minority Leader Kim Abbott of Helena as our hero this week. This bill designates $500 million from Montana's general fund to be used for grants and loans for the development and preservation of affordable housing– something that is a dire need in Montana. 
As Rep. Abbott pointed out during the bill's hearing on Monday, there have been plenty of proposals so far this session that aim to address our state's housing crisis. Many of these bills have been focused on zoning and regulatory reform, but haven't included requirements or incentives that these newly-legalized building projects are affordable. We agree with Rep. Abbott that it's time to come at this issue from all angles, and HB 574 is an exciting step toward a Montana where the people who make our communities what they are can afford to live. 
We appreciate Rep. Abbott's commitment to solving the real problems facing Montanans. You can show your support by asking your Senator to vote YES on HB 574!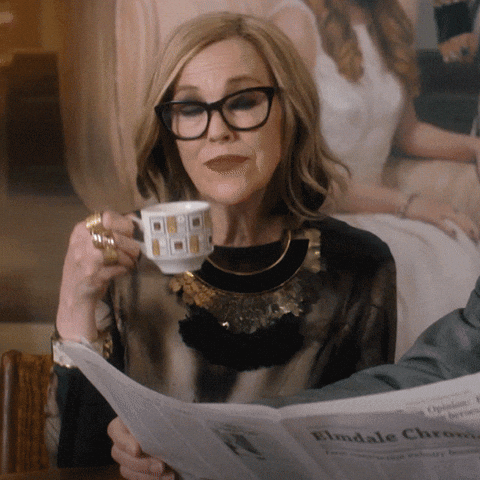 ---
Villain of the Week- Rep. Steven Galloway  
Our villain this week has made his priority clear this session: giving landlords more power (we'll give you one guess as to this villain's occupation…). Rep. Steven Galloway of Great Falls is the sponsor of both HB 282 and HB 283, both of which would further tip the scales in favor of landlords in Montana.
HB 283, which was heard in committee on Wednesday, would restrict local governments from imposing any restrictions or regulations on landlords that aren't explicitly outlined in the Montana Landlord-Tenant Act– even if those regulations apply to all other businesses and residences in the city. Montana's local governments already have very little power when it comes to the regulation of landlord activities, but this small change seems to essentially create a special legal class only for landlords, which, if you ask us, is absolutely bonkers.
Galloway's second landlord bill, HB 282, has been heavily amended since it was first heard in the House, but it's still bad news. Under the current version of HB 282, if a tenant either changes their locks without permission or doesn't grant their landlord access to their home, the landlord can issue a 24-hour notice to correct this violation; if it's not corrected within 24 hours, the landlord can issue a 3-day notice for termination of the lease. Now, under the Montana Landlord-Tenant Act, refusal of access is already grounds for lease termination, but this timeline is Galloway's contribution.
Imagine this: You change your locks as an emergency safety measure, and decide to leave town for a few days to stay with a friend. In that time, your landlord decides they'd like to inspect your home, but they can't get in. 24 hours later, you have three days to find a new place to live– a near-impossible ask in today's rental climate.
Rep. Galloway, who has been a landlord for forty-seven years, seems to have forgotten that he was elected to serve all of his constituents. Legislating in your own self-interest? That's villainous behavior.
HB 282 is being heard in the Senate Local Government Committee on Monday, March 20. Tell the committee to protect tenants, and vote NO on HB 282.