Ok, so we took kind of an L on this one, y'all. But let's review the two major types of voting rights legislation that was considered this year.
Youth Enfranchisement
Two bills that would've been awesome — allowing 16-year-olds to be election judges and allowing 16-year-olds to pre-register to vote — went down this session. These bills were brought by Rep. Jacob Bachmeier, the youngest legislator in the state (he was first elected when he was only 18!) with the help of a group of badass high school activists. The idea is that if you introduce young people to the act of voting and the elections process, they'll feel more empowered to vote in the future — and, they're more likely to be voters for the rest of their lives!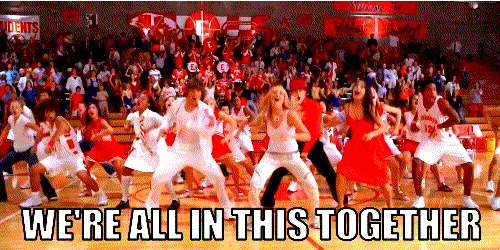 We know that young Montanans are ready to engage, but they need the opportunity to do so. Montana had the largest youth voter turnout increase in the country between the 2014 and 2018 midterms. You can learn more about the breakdown by county in this Daily Interlake article. 
And while you're reading, don't forget to check out this awesome op-ed by Montana high schoolers about the importance of engaging young folks — and holding legislators accountable for voting against enfranchisement.
Elections Modernization
This session also saw bills for automatically registering everyone who gets a driver's license, online voter registration and having the Secretary of State's office pay for return postage on ballots. Unfortunately, these were all killed too.  
Many of these went down because our Secretary of State Corey Stapleton, according to legislators, routinely sent his staff into hearings this session with "alternative" budget analyses of bills that way overpriced the cost of databases that would allow for voter modernization. It's *unclear* why a Secretary of State would oppose legislation that would make elections… both more secure and easier to engage in. Unless, you know, voter suppression was part of your platform. ¯\_(ツ)_/¯