*Feb 28, 2021*
Welcome back
There is a major deadline approaching for Montana legislators. The transmittal deadline is the date by which all general bills have to pass from one chamber to the next. If a bill hasn't passed out of either the House or Senate by this Wednesday it will not pass GO and collect $200 to continue in the legislative process. Thanks for playing.
Because legislators are currently amidst a furious rush to meet this cutoff — committees that typically hear a handful of bills each day have been hearing 20 bills in a single sitting. Tbh, we've all been struggling to keep our heads above water!
On Thursday, most legislators will head back to their home districts for some well-deserved R&R. Before transmittal break begins, Forward Montana will be hosting a Town Hall along with two of the raddest legislators we know: Rep. Alice Buckley of Bozeman and Rep. Emma Kerr-Carpenter of Billings. Click here to sign up — you won't want to miss it!
The bad, the good & the TBD of voting rights
The bad →
Remember the Ballot Interference Act (BIPA)? This was a measure that stopped the legal and safe collection of ballots by groups like ours. Thankfully, it was litigated last year and ruled unconstitutional as it majorly disenfranchised Native American voters. Unfortunately, BIPA 2.0 has been introduced as HB406 this session and this reincarnated version seems to have some traction. Ballot collection is a critical service that young people, voters with different abilities, folks who live in rural Montana, and our Indigenous friends and neighbors rely on to ensure their voices are heard every election. Make sure your Senator knows how much is at stake with HB406.
The good →
If there was ever a bill to get excited over, it's HB613, the Native American Voting Rights Act (NAVRA). This bill, carried by Rep. Sharon Stewart Peregoy of Crow Agency, addresses many logistical problems and inequities in Native American communities that affect people's ability to cast a ballot. Please ask the House State Admin Committee to vote YES.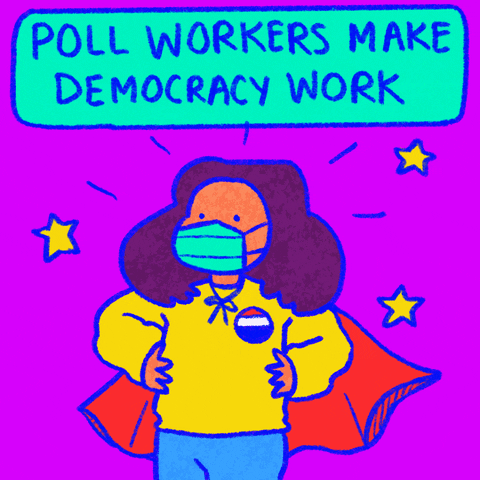 The (almost) good →
HB441, sponsored by former Hero of the Week, Rep. Kelly Kortum of Bozeman, would have lowered the age requirement of election judges from 18 to 16 years old and empowered young people to get involved in our democratic processes early and more often. This bill passed committee but failed second reading on the House floor. We're looking forward to supporting other bills that empower young people to engage in our democratic process in the future!
The TBD →
We're STILL waiting for committee votes on HB176 (which would end same-day voter registration) and SB169 (which would enact stricter voter ID requirements). While we wait, please send a daily note to the Senate (HB176) and House (SB169) State Administration Committees reminding them to vote NO on these attempts at voter suppression.
Silencing fossil fuel protests
A tide of legislation meant to tamp down on fossil fuel protests is sweeping across the country, and Montana is one of the states at the forefront. This legislation — a crude response to the #NoDAPL protests of 2016 & 2017 — is based on a template by the American Legislative Exchange Council (ALEC). If you haven't heard of ALEC, it's a conservative policy engine that enables corporations to write self-serving state policy, and it's horrifying.
Montana's iteration of this legislation is HB481, sponsored by Rep. Steve Gunderson of Libby. This bill introduces additional steep penalties for trespassing and/or vandalization of energy infrastructure: if you're found to cause damage, you could be hit with a felony charge punishable by fines up to $150,000 or 30 years in prison. It's designed to scare people away from protesting fossil fuel development — targeting a long history of Indigenous resistance to energy infrastructure on their lands.
Our First Amendment rights to peaceful protest are on the line. Message your representative and let them know this industry-backed policy has no place here.
As if being a teenager wasn't hard enough…
SB282, sponsored by Sen. Theresa Manzella of Stevensville, would make the entirety of a minor's medical records available to their parents, including information about mental health, contraception, abuse screenings, and substance use. This would erode the trust between doctors and patients and create huge barriers to suicide prevention in Montana.
We don't know about you, but there are definitely things our teenage selves awkwardly told our doctors that we didn't want our parents to hear. SB282 would be especially harmful to LGBTQ+ youth who aren't out to their parents, young people who need mental healthcare, and minors who've been victims of abuse in the home. Young people need to feel safe sharing this information with their doctors in confidence.
SB282 passed out of committee by a slim margin earlier this week. Let your Senator know that this bill would be detrimental to Montana youth and that a relationship between a doctor and patient should be confidential.
Opt-out of this bill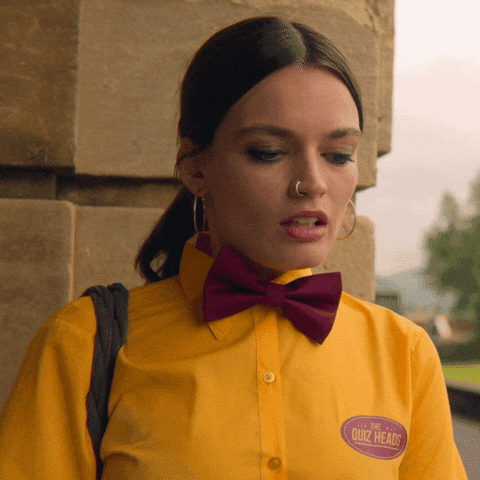 Speaking of teenagers — a few weeks back we gave big shoutouts to the Democracy-Defending high school fellows that testified against SB99, which aimed to make sex education in schools "opt-in only" and ban abortion providers from providing education or resources in schools.
Luckily, SB99 has been revised to keep sex education "opt-out" instead of "opt-in", which is how it already is in Montana! While much of the bill has been amended away, sponsor Sen. Cary Smith of Billings refuses to give up and is continuing to push the latter part of this bill just to bully certain abortion providers, *cough cough* Planned Parenthood of Montana.
Comprehensive sex education covers a wide range of important topics, from STD prevention to healthy relationships. Teenagers will still have sex — this is not news — and the most qualified professionals should be educating them!
Just keep swimming
LGBTQ+ rights and voting rights have been taking up a lot of our time, but some fishy housing bills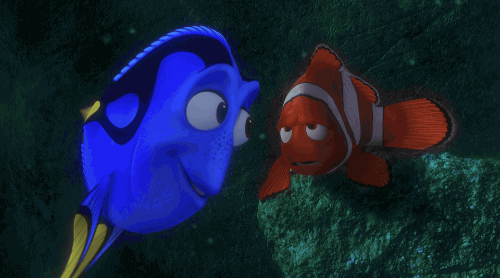 are also making their way down current.
First off, a familiar face: HB259 would make inclusionary zoning illegal, taking away one of Montana's main tools to address affordable housing. This bill is headed to the Senate Local Government Committee next. You know what this means, friends! Send them a message to vote NO.
HB402, sponsored by Rep. Steven Galloway of Great Falls, is a bottom feeder that gives landlords more power over tenants. As if they don't have enough already! If you're a renter like us, this bill would limit your ability to dispute wrongful termination and prevent you from remedying damages on your own. So if you were planning to putty those small tack holes in your wall, hold up! If HB402 passes, you'll have to hire someone to do that.
Sadly, one of the prettiest fish in the housing sea, SB241, was tabled in committee last week. Sponsored by Sen. JP Pomnichowski of Bozeman, it would have required landlords to refund rental application fees to anyone who didn't get the apartment. Over the past few weeks, we've heard some awful stories from our friends about the outrageous costs of application fees when they pile up. We're o-fish-ally bummed about this one.
Superfunds are not super fun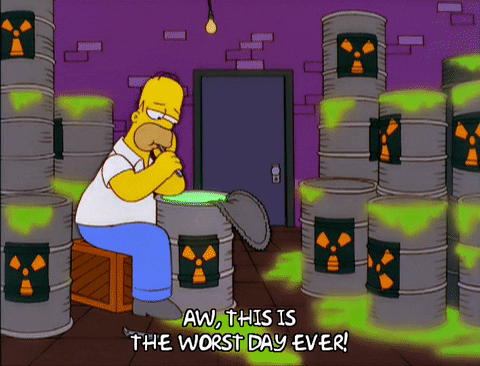 Superfund sites are properties contaminated with hazardous waste and are the most toxic lands in the country — and Montana has seventeen of them. #DYK that the city of Butte is one of the largest Superfund sites in the nation?! Yikes!
We can all agree that Superfund sites are not sexy and cleanup of these sites should be governed by a qualified agency… right? Apparently not. HB419, sponsored by Rep. Steve Gunderson of Libby, would give a small committee veto power on Superfund site cleanup and spending. Not only would this complicate the remediation process but it could also continue to burden Montanans with the effects of environmental pollution — like cancer, birth defects, and economic hardships.
This is Superbad news! Superfund cleanup should be managed by a responsible agency, not a select few politicians. Luckily, this bill was tabled.
Gratitude: Good for you, me, and public lands
Have you been told that saying 'thank you' is good for your health? Well, we have just the opportunity for you to get a little boost.
HB320, the public lands wolf in sheep's clothing that we mentioned last week, sets the stage for the large-scale sale and transfer of public lands. We were hoping it would be gone by now, but it barely squeaked by in the House and is now headed to the Senate. Check to see if your rep voted no, and if they did, take a moment to spread some warm-and-fuzzies.
"Liveable" wages…
HB284, sponsored by Rep. Mary Ann Dunwell of Helena, sought to provide a living wage to Montanans, acknowledging that the current minimum wage ($8.75/hour) is, you guessed it… not livable. Her bill would have brought wages up to $15/hour, but was disappointingly tabled.
The fact that we are still fighting for living wages indicates economic disparities are alive and well. Thanks to Rep. Dunwell for being a determined advocate for higher wages.
Villain & Hero of the Week
At Forward Montana, we demand that our legislators show an honest commitment to fighting for equitable futures for ALL Montanans. And we are ready to call out racist, sexist, homophobic, classist, discriminatory bullsh*$ when we see it.
Are you working to gut human rights and dismantle our democratic systems? Are you expressing violent rhetoric around reproductive health care and stigmatizing safe and accessible medical procedures? Congratulations, you've gotten on the fast-track to becoming Villain of the Week.
Speaking of fast-tracks — Rep. Jane Gillette of Bozeman hit the Capitol grounds running in circles and zig-zags, spinning all of our heads into complete confusion and rage. Her personal pet project, HB209, would have granted parental rights to rapists. What. the. actual. f*ck. Jane?! Only after opponents called her out for not consulting with survivors or victims' advocate groups did she pull the bill and offer a sad excuse for an apology.
During the floor hearing for HB113 (an anti-trans bill that would have barred medical professionals from providing gender-affirming treatments), she gave a long and skull-splitting speech in support of the bill, throwing trans youth under the bus along the way.
"Dr. Jane" — as a healthcare professional who ran on the message of increasing healthcare access and services for ALL Montanans, we expected you'd know better. You've made it clear that you're unwilling and unable to show up for your constituents in the way they deserve. During a time when our legislators should be focused on supporting Montanans during a public health crisis and creating jobs, Rep. Gillette would rather advocate for legislation that would allow for disenfranchisement and discrimination of her very constituents.
To say we're disappointed would be a severe understatement. When the next election comes around, disgruntled Montanans who are tired of having our rights taken away will see you at the ballot box.
Sen. Chris Pope of Bozeman worked in the solar industry before it was cool! Now, this legislative hero is tackling climate change with clean energy policy. Some of the exciting legislation he's pushing? Electric vehicle initiatives, modernization of the electrical grid, and energy efficiency. We can't think of anything groovier than that.
And while we're on the topic of our climate rockstar, let's talk about Sen. Pope's bill, SB292. It would establish a utility energy efficiency conservation standard. Lost yet? So are we. But don't worry, it's not as confusing as it sounds. Basically, utility companies would be incentivized to conserve energy, meaning consumers like you and me would save money all while cutting down on pollution. Hallelujah.
We're cheering for SB292, which passed committee. Send a virtual high five to our hero of the week, Sen. Chris Pope, for all he is doing for the climate! Legislators like him are brightening the future for the next generation.
—
Our other heroes? YOU! Thanks for sticking with it through a tough session. Your voices matter!
In the meantime, keep your eyes peeled for a special edition of our podcast all about climate justice and how it applies to young Montanans, featuring organizers from the Gallatin chapter of the Sunrise Movement.
Until next time!