*Feb 21, 2021
Storms are a-brewin'
Our thoughts are with our friends in Texas as record-breaking cold temperatures, frozen natural gas pipelines (part of a deregulated, privatized power grid), and inept leadership have left millions of people without power, food, or clean water. BIPOC, the homeless, seniors, and people with disabilities are being disproportionately affected. Now more than ever, please support mutual aid networks and go give our affiliate MOVE Texas a follow — they're doing incredible work to check in on their friends and neighbors during this tough time!
Meanwhile in Helena, our very own shitstorm of racist, homophobic, and anti-climate bills continues to brew.
Discrimination by design
Ever feel like you're trapped on an escalator that's going the wrong way? And as you're scrambling up the steps, a bunch of men in suits are dumping slippery, Nickelodeon-style slime everywhere? That's right friends, we're on that escalator and up against a whole slate of anti-LGBTQ+ bills designed to make life more difficult for trans and queer people in our state.
HB112, sponsored by Rep. John Fuller of Whitefish, would ban transgender youth athletes from participating on sports teams that align with their gender.
HB427, also sponsored by Rep. John Fuller, is a revival of HB113. This bill would ban certain gender-affirming treatments from being provided to minors, taking healthcare decisions out of the hands of doctors, patients, and parents, and allowing the government to intervene in medical care.
SB215, sponsored by Sen. Carl Glimm of Kila, would legalize discrimination by a person, business, or other entity under the guise of religious freedom.
SB280, also sponsored by Sen. Carl Glimm, would require transgender people to present documentation of gender confirmation surgery in order to change the gender marker on their birth certificate. To be clear: trans people who do not receive gender-affirming surgery are still trans. Only ⅓ of trans people have surgically transitioned – many won't because it is expensive, they often face discrimination in medical settings, or they simply don't want to.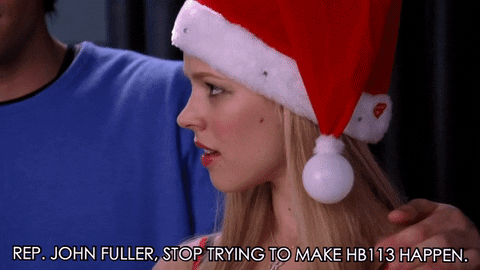 The legislature is trying to send the message that LGBTQ+ people, especially trans people, aren't welcome in Montana. That is not only f*cked up, it's absolutely false. To our LGBTQ+ friends and neighbors, we see you, we love you, and we will not stop fighting for you. Follow us on Instagram to stay up to date on all of these bills and what you can do to stop them.
Trans Lifeline: (877) 565-8860
A confidential, 24/7 hotline to talk with a trans peer
TrevorLifeline: (866) 488-7386
For LGBTQ+ folks to talk to a trained counselor, available 24/7
Here comes the sun!
It's a beautiful, bluebird day in Montana. Solar panels cover hundreds of rooftops in your town and are busy harnessing the power of the sun, making energy more affordable for you & me… all because HB359 was WITHDRAWN.
That's right! Rep. Larry Brewster of Billings thankfully withdrew HB359, an anti-solar bill that could have destroyed Montana's solar industry while costing the state hundreds of well-paying jobs. This is great news and means that rooftop solar lives to fight another day! Thanks to all the Montanans who showed up for this bill — you helped make this happen.
These eyes? All the better to see a land grab with, my dear
HB320 has been called a public lands wolf in sheep's clothing. Sponsored by Rep. Steve Gunderson of Libby, it appears to protect public lands, but actually sets the stage for Montana lawmakers to transfer and sell off those lands to private interests. The result? Less public access and a loss of revenue to our recreation-based economies — consequences that Montanans have already made clear they don't want.
Check out Montana Wilderness Association's slick one-click tool to send your representatives a message to keep public lands in public hands. The big bad wolf isn't fooling us.
This land is WHOSE land?
News flash: people were living in North America before white people came and colonized it. Unfortunately, our legislature is now trying to decide who is welcome on stolen land. HB200, sponsored by Rep. Kenneth Holmlund of Miles City, would prevent Montana from establishing sanctuary cities (BTW: Montana doesn't have a sanctuary city and never has). The bill's companion, HB223, sponsored by Rep. Bill Mercer of Billings, would require local and state law enforcement to detain immigrants on behalf of U.S. Immigration and Customs Enforcement (ICE).
Civil rights advocacy groups, religious leaders, and Indigenous activists are rightly cautioning that these bills would lead to increased racial profiling in our state. Several cited the experience of Martha Hernandez and Ana Suda, U.S. citizens who were detained by a federal agent in Havre in 2018 for speaking Spanish in a convenience store.
These bills seek to stoke fear and distrust of immigrants in Montana. Governor Gianforte has indicated that he supports these bills, so we need you to act now to stop them. Contact the Senate Judiciary Committee and tell them to vote NO on HB200 and HB223. Racism and xenophobia are not Montana values.
It's starting to look a lot like tax season
We're affectionately referring to HB424 as the "Robin Hood" bill (take from the rich, give to the poor).
It would ensure that folks who make over $500,000 per year pay their fair share in taxes, resulting in an enormous increase to the state's revenue and a boost to the Earned Income Tax Credit — putting $10 million a year in the pockets of low and middle-income Montana families.
We're tipping our green felt hats to Rep. Emma Kerr-Carpenter of Billings for bringing this revenue-generating bill to the House. HB424 is being heard on Tuesday, and if you admired the noble fox as a kid (or adult, no judgment), show your support by submitting public comment or sending a note to the House Taxation Committee!
Let's talk about bison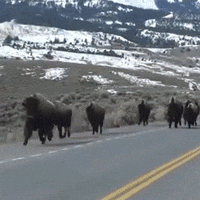 The issue of bison in Montana is hotter than Yellowstone's Grand Prismatic spring (…okay, that's in Wyoming). Fun fact: bison once roamed across the continent, from present-day Canada to Mexico. Now, tribal nations and organizations are working to restore bison to Montana lands — and not without controversy. Two bills get at the heart of the Montana bison debate, and may slow or stop bison restoration efforts.
HB302, sponsored by Rep. Joshua Kassmier of Fort Benton, would allow county commissioners to decide whether bison herds can be relocated to a county, removing wildlife management power from the Department of Fish, Wildlife & Parks. This bill could threaten private property rights and undermine tribal sovereignty. HB318, sponsored by Rep. Kenneth Holmlund of Miles City, would redefine many of Montana's wild bison as livestock. This would complicate the introduction of new wild bison herds and potentially impose unconstitutional livestock fees on tribal nations.
HB302 and HB318 are confusing and unnecessary. See Montana Audubon's action alert for more information on these bills and how to get involved. And donate to the InterTribal Buffalo Council to support tribal bison restoration!
An affordable housing equation
If the Montana housing crisis were a complex math problem, inclusionary zoning (IZ) is just one step in a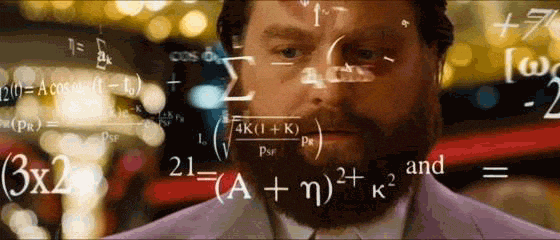 complicated, multi-part solution — but an important one nonetheless.
Earlier, we wrote about HB259, brought by Rep. Sue Vinton of Billings, which would prohibit IZ in Montana cities and towns and prevent local governments from addressing their own housing crises. When it comes to affordable housing, we know that there is no one-size-fits-all solution, but HB259 would eliminate a key tool in the toolbox. Representatives and residents of Whitefish, Missoula, Bozeman, and Billings have all voiced opposition and we need you to make your voice heard, too!
Send a note to the Senate Local Government Committee to tell them to vote HB259 down and give inclusionary zoning time to work effectively in Montana.
Villain & Hero of the Week
If you missed our interview several weeks ago, we covered an American icon — unions. We learned that unions exist to improve wages and working conditions for ALL workers. An attack on unions is an attack on equality across the board.
That's why Rep. Caleb Hinkle's latest bill, HB251, is such a nightmare. This bill endangers unions' ability to collect dues and build power, and would deprive thousands of hard working Montanans from organizing for fair wages and safe working conditions. HB251 is also supported by out-of-state corporate interest groups like Americans for Prosperity — a Koch Brothers-backed organization. Boooo.
Unfortunately, Rep. Hinkle of Belgrade didn't stop there. He also brought forward HB337, a constitutional amendment defining personhood and banning abortion at all stages of pregnancy. By granting a fertilized egg the same rights as an adult, you also could lose access to birth control pills, IUDs, or emergency contraceptives. Uh, yeah. Yet another attempted overreach from the party of small government. And it's f*cking scary.
Hinkle, why do you feel the need to ambush Montana's workforce and reproductive healthcare access? Asking for a friend… and many other Montanans.
"Faster than a slalom skier speeding downhill! More powerful than a herd of bison! Able to leap to the top of Granite Peak with a single bound!" It's Rep. Kelly Kortum of Bozeman!!!
This freshman representative is a democracy defender with a courageous commitment to his constituents. With all the bullsh*t that's going on in the Capitol, it's not easy for our legislators to keep their followers in the know. Lucky for us, our hero takes time out of his crime-fighting day to update the public in a badass weekly newsletter. Superman should take notes.
AND Rep. Kortum does not back down from carrying the tough bills and asking the tough questions. Alongside other voting rights bills, he's carrying HB441, which would lower the age required to be an election judge from 18 to 16. This is a win for democracy as these policies have been shown to increase voter turnout and long-term civic engagement for young folks! This bill is being heard Monday morning — send the House State Administration Committee a note showing your support. Keep fighting, Rep. Kortum! We're with you.
—
Thanks for subscribing to the best "backwards periodical" in the state! We'll see ya next week.