*January 31, 2021*
A Glimmer of Hope
It's been a whirlwind of a week and we're happy to be on the other side of some exciting wins. In this week's edition of What the Helena, we'll be covering updates on voting rights, equality, student debt, and energy accountability.
Engaging in the legislative session doesn't have to be scary! Whether it's your first time testifying or your thousandth time, this video will help build your confidence and give you tangible tips to succeed in providing testimony at the Montana legislature.
Ding, dong, HB113 is dead!
We are jumping for joy over here! HB113, the bill that would have barred medical professionals from providing gender-affirming treatment to minors, failed on the House floor with a final vote of 49-51. That was a close call folks, but damn, it feels good to leave this one in the dust. Big thanks to all the tireless advocates and those who took time to reach out 'cuz this win is for you, me, and every trans kid in Montana.
Rather than cut his losses and move on, Rep. John Fuller of Whitefish, the sponsor of HB113, filed a motion to reconsider and vote again on the bill. Thankfully, this failed. Shoutout to all the representatives who held their ground and killed this bill for good!
Regrettably, the news isn't all positive. HB112, the bill banning trans kids from competing in school sports, passed the House and is now headed for the Senate. Learn more about why this bill is bullshit.
You gotta FIGHT… for your RIGHT… to VOOOOOOTE
We asked and you delivered — THANK YOU! With your help, HB176, a bill that would have ended late voter registration the Friday before Election Day, was tabled in committee. We'll keep an eye out if it makes a ghostly return but for now, we can say goodbye to this sinister voter suppression bill! Our representatives listened to our messages and protected our constitutional right to vote. Hurrah!
#DYK: In the 2020 primary and general elections, the window of regular voter registration was open 20 days LONGER than usual in MT — ensuring more folks than ever before had the ability to register to vote and cast a ballot (check out that record voter turnout). Our voting rights HERO, Rep. Bryce Bennett of Missoula introduced SB107 to make this extension for voter registration permanent. The bill failed in committee but we're proud of Sen. Bennett for standing up for democracy!
Lightening the load of student debt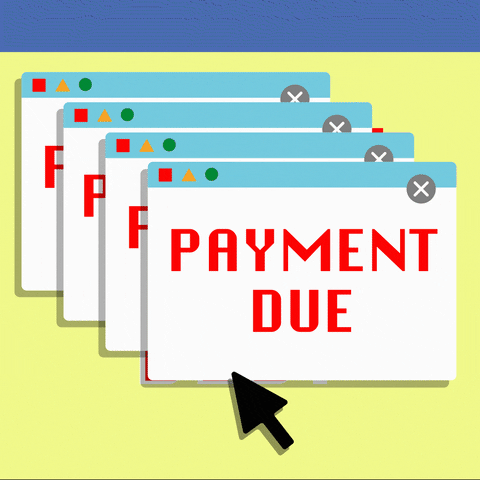 Suffering from student debt? You're not alone. About 57% of Montana undergrads leave school with student loans, and their average loan debt is roughly $33,000 — that's a lot of dough. Luckily, SB124, brought forward by Sen. Shane Morigeau of Missoula, would allow an employer to contribute to an employee's student loan payments — tax free (in other words, not considered taxable income)! This would help employees chip away at those hefty monthly payments, help businesses retain employees, and put money back into our local economy – we're on board!
The Senate Taxation Committee will likely vote on this bill early next week. If you have struggled to pay off your student loan debt, give 'em a shout and share your story!
This legislation could save you 15% or more on your energy bills
Okay, we're not sure on the 15% part. But HB99, sponsored by Rep. Denise Hayman of Bozeman, is an opportunity for us to hold big energy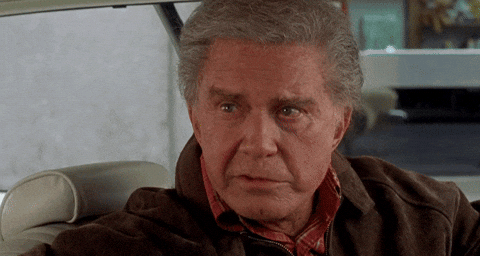 companies accountable to both the climate and their customers. Right now, NorthWestern Energy is allowed to seek permission from the Public Service Commission to pass off the cost of buying fossil fuels, like coal, onto consumers — meaning higher rates for us, and continued reliance on fossil fuels for them. HB99 would force NorthWestern Energy to take full responsibility for its investments. This is HUGE! The bill will be heard Wednesday at 3pm in the House Energy, Technology, and Federal Communications Committee. Tell the committee to vote YES on HB99 — we don't want to continue financing a dying industry!
MMIP Updates
A slate of bills aiming to combat the Missing and Murdered Indigenous Persons crisis, introduced by Rep. Sharon Stewart Peregoy of Crow Agency and Sen. Jason Small of Busby, are gaining traction and attention in Helena. Sen. Susan Webber of Browning expressed hope that the Legislature will understand the importance of these bills, exclaiming these are "literally life and death."
The MMIP crisis remains a pressing issue in Montana, and these bills need our support! Continue to follow our friends at the Indigenous Organizer's Collective to stay involved.
We support reproductive healthcare and education! HBU?
We want to give our friends at Planned Parenthood Advocates of Montana a major shoutout for their hard work on reproductive healthcare! In January alone, at least six anti-reproductive healthcare bills were introduced and they've been putting up an unwavering fight. With more bills on the horizon, make sure to give them a follow to stay up to date on how you can take action.
Villain of the Week
Rep. Barry Usher of Billings, Chair of the committee that has seen some of the most controversial bills this session, really blew it this week and let his villainous side shine during the hearing for HB200. This bill, sponsored by Rep. Kenneth Holmlund of Miles City, would prohibit sanctuary cities in Montana and, alongside its companion bill, HB223, ultimately require local and state law enforcement to detain immigrants on behalf of U.S. Immigrations and Customs Enforcement (ICE). 
Chair Usher silenced two religious leaders who tried to comment on the racist foundation of this bill. His reasoning: "We're not going down the rabbit hole of racism." Meanwhile, he had no problem allowing proponents to spout off racist statements unchecked. We're not loving this double standard.
Hero of the Week
As a seasoned legislator and former special education teacher, this isn't Rep. Kathy Kelker's first rodeo.
During the hearing for HB200 (see above), Rep. Kelker of Billings joined a cadre of committee members defending Montanans' right to testify, insisting public comment deserves to be heard without interruption. We left the hearing for HB200 ready for some serious TLC — but the day wasn't over for Rep. Kelker.
Her own bill, HB92, was heard in committee that afternoon and offers financial compensation to those wrongfully convicted in Montana. Currently, if exonerated in our state, you leave the criminal justice system with no financial help, and your only chance to receive compensation is through civil litigation, which takes years and costs states and counties more money.
The bill, supported by several of our partner orgs and the Montana Innocence Project, will save Montana millions of dollars in court settlements. This is an important step toward giving back the lives exonerees deserve. We appreciate you, Rep. Kelker! Thanks for looking out for all Montanans.
–
That's it for this week! Contact us for answers to all your legislative questions (or just to say hi). Later, alligators!