*January 24, 2021*
When the going gets tough… We huddle up
As President Biden moved into the Oval Office last week, Montana legislators continued trucking away in Helena. A full slate of legislation came at us, and a lot of it was, well, alarming. Deep breaths.
Before we dive in, we want to invite you to Forward Montana's Helena Huddle, happening Thursday, February 4th. This is a casual social hour and opportunity to (virtually) meet other passionate people while learning more about the MT leg session with our team. Look out for an invite coming to your inbox soon!
A Series of Un-FOUR-tunate Bills
Remember last week when we highlighted a group of anti-reproductive healthcare bills entering the House Judiciary committee? Welp, all 4 bills passed out of that committee on Thursday morning.
Just to recap:
HB136: would ban abortion at 20 weeks and criminalize doctors who provide them
HB140: creates unnecessary barriers to healthcare, seeking to shame and dissuade Montanans from exercising their constitutional right to abortion
HB167: would put women's health and privacy up to a vote with the ultimate goal of banning abortion altogether
HB171: would keep Montanans from accessing abortion medication and delay access to healthcare
While all differing slightly, the goal of these bills is ultimately the same: to dramatically restrict access to reproductive healthcare. These bills will be heard on the House floor early next week so there's no time to waste. Continue to message your legislators and tell them to vote "NO" on these ridiculous attempts to regulate our bodies.
If it ain't broke, don't fix it: Voter registration edition
HB176, brought by Rep. Sharon Greef of Florence, is giving us a whole lotta grief.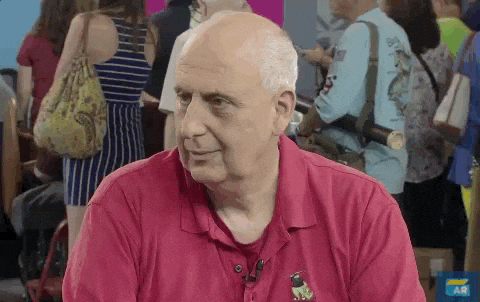 This bill would end late voter registration at 5 PM the Friday before election day, meaning buh-bye to same-day voter registration.
These changes would disenfranchise thousands of Montana voters — particularly Indigenous folks, seniors, students, rural residents, and people with disabilities — who have a difficult time getting to their election offices. In 2014, Montanans voted against LR126, a referendum with basically the exact same intent. Why are we trying to pass legislation that Montanans already voted against?!
The House State Administration Committee will vote on HB176 on Tuesday morning. Contact the committee or your representative and tell them to vote "NO" on this mucky bill!
Do you want to build a snowman progressive climate future?
Meet HB150, a shining piece of legislation sponsored by Rep. Mary Ann Dunwell of Helena, which would apply a carbon emissions fee on major fossil fuel companies and power plants doing business in Montana. The neatest part of this bill? $$$ generated would assist communities in their transition away from coal revenue while promoting economic development and tribal community assistance.
This is SUPER important because economically just transitions from coal to renewables are ESSENTIAL to assure workers and their families are not left behind. Hell to the yes!
At Thurs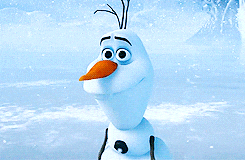 day's hearing, resident "climate expert," Rep. Paul Fielder of Thompson Falls, insinuated that climate change isn't real because global temperatures are decreasing, not increasing. LOL. False. Even more mind boggling? Rep. Lola Sheldon-Galloway of Great Falls later quoted Frozen (yes, the children's movie) and pointed to volcanic eruptions as proof that rising carbon emissions won't hurt humans. We'll be sending them both a copy of Climate Change 101 via snail mail.
Unfortunately, this bill didn't pass. Nevertheless, we're dancin' at the thought of progressive legislation for climate action!
We're here, we're queer, we're really f***ing tired

HB112 and HB113, the two bills targeting trans youth in Montana, passed out of committee this week. Dozens of opponents — including pediatricians, coaches, parents, mental health professionals, and members of the community — gave heartfelt, personal, and fact-based testimony, imploring the committee to give transgender children the opportunity they deserve to live and thrive free of discrimination. They were met with fearmongering and inaccurate arguments from proponents of the bills, many of whom came from out of state to speak.
Rep. John Fuller of Whitefish, the sponsor of these bills, introduced extensive amendments to HB113 on Friday morning just before the committee vote. This amendment drastically changed the bill, somehow making it even worse than it was to begin with; it expanded the list of banned treatments and introduced additional financial penalties for doctors who provide gender-affirming care. To quote Rep. Danny Tenenbaum of Missoula, proposing huge amendments after the opportunity for public comment is "a terrible way of legislating." This doesn't bode well for transparency in the legislative process.
Here are the facts, plain and simple:
1) Trans, non-binary, and Two Spirit youth deserve the same opportunities as their peers.
2) Doctors, not legislators, should be in charge of medical decisions.
3) Montana is home to a vast, impassioned, and deeply supportive queer and trans community.
On our podcast this week, hear several powerful voices in this community: Steven-Bear Twoteeth of the Indigenous Organizers' Collective, Maris Fessenden, and August Payton.
These bills could move to the House floor as soon as tomorrow morning, so contact your representative literally right this second and tell them that they need to vote "NO" on HB112 and HB113. To community members who may be feeling disheartened — please know that there are still opportunities to defeat these bills. We'll continue to stand in solidarity with our LGBTQ+ friends and neighbors.
Villain & Hero of the Week
Amidst a global pandemic and economic crisis, this legislator is spending his time and energy attacking children. That's right, y'all; this week's villain is none other than Rep. John Fuller.
Fuller is the sponsor of HB112 and HB113. During last week's hearing (see above), Fuller really leaned into his role as one of the least-informed men in the room.
Despite an outpouring of passionate opposition to these bills, Rep. Fuller continued to spread baseless, dangerous lies about trans people and their medical care. As a staunch Republican, you'd think Fuller would take issue with bills that clearly exercise governmental control over private decisions, but the contradiction seems to be lost on him.
Here, here, hero! On Wednesday morning, Sen. Jen Gross of Billings made a splash during the Senate Judiciary Committee hearing for HB102 (mmm yes, that campus concealed carry bill again). Members of the public argued this bill would increase suicide risk and campus costs, among other wide-ranging impacts.
Sen. Gross brought up the key point that alcohol and guns combined is, erm, BAD. She spoke to her own experience as a server for many years and called out the missing perspective of restaurant and bar owners — requesting they be brought into the conversation before moving forward.
Her willingness to share her personal experience and ask hard-hitting questions warmed our weary hearts!! Thank you Senator Gross, we are behind you all the way and would love to share a meal with you any day.
[#BTW — keep contacting your legislators around HB102. Concealed carry has no place on our campuses.]
–
That's all folks! Hit us up for answers to all your most pressing legislative questions. See you next week!