*March 28 2021*
If you're anything like us, you're tired AF and ready for spring. However, now is not the time to disengage! More than ever, we need everyone contacting their representatives and spreading the word on the multitude of bills moving through our legislature. The good news? Our newsletter makes it super easy! And it takes less than 10 minutes. Seriously, we'll time you.
Events this week:
Monday, March 29 — Join the Montana Chapter of the Sierra Club for a virtual phone bank! We'll be calling our communities about HB481, a bill that would add severe penalties for fossil fuel protests.
Tuesday, April 6 — Join us, and many of our partners, for a virtual Public Lands Rally!
MT legislative forecast: 100% chance of money 
With only 30 days left in the session, legislators have some extremely important decisions to make regarding that silly green paper that tends to control our existence. Money, that is. And a lot of it.
When the Legislature meets every other year, it's tasked with discussing the state budget and where to allocate funding for the next two years. This year, Montana is also coming into an additional $2.7 billion, yes BILLION, from the American Rescue Plan Act (ARPA), recently passed by the U.S. Congress and signed by President Biden, to aid in COVID-19 recovery. With the current budget and ARPA funding, we're looking at upwards of $15 billion for our state. Nothing like a pot of gold at the end of a very crooked and not-very-colorful rainbow! And now, what to do with all of it…
First, the budget
Conversations about HB2, the $12.6 billion existing state budget bill sponsored by Rep. Llew Jones of Conrad, have been frustrating, to say the least. As it stands, the Department of Public Health and Human Services (DPHHS) alone will suffer a $150 million budget loss. House Democrats proposed numerous amendments to direct budget funding back to DPHHS — specifically to Medicaid coverage for children, suicide prevention, and refugee services — which all failed, mostly on party lines. Instead, the GOP seems more concerned with directing funding to things like suing the Biden Administration over the Keystone XL Pipeline and loosening gun regulations in the wake of two tragic mass shootings.
Next, the American Rescue Plan Act
Now that Montana is raining federal cash, Rep. Frank Garner of Kalispell has sponsored HB632 to distribute the $2.7 billion in ARPA funds. With anticipated revenue loss resulting from proposed tax cuts for the wealthy, the legislature has no excuse not to direct these extra billions of dollars towards programs that support ALL Montanans. We have an opportunity to restore 2017 budget cuts, invest in affordable housing, fund early childhood education and mental health services, bolster SNAP benefits, and so much more!
Our friends at the Montana Budget and Policy Center are a lot more versed in money-talk and have released an in-depth report on where this funding should be directed. We encourage y'all to give it a look and check out our Instagram post to see how you can take action!
Loud & litigious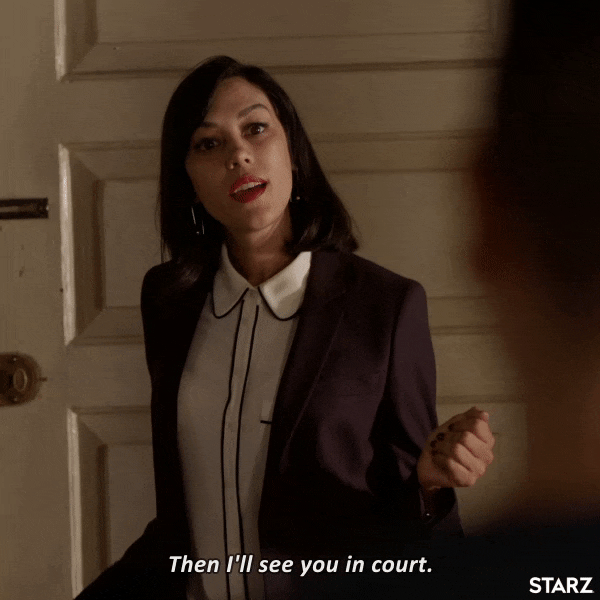 Some extremely harmful voting rights legislation is passing with little regard for constitutionality, and we're pretty fed up with it. It's time to get loud and, if these bills pass, litigious (aka, we'll see 'em in court).
If HB176 passes, you will not be able to register on Election Day. This could mean waving buh-bye to casting your ballot if you moved and forgot to re-register with the correct address. We have one last chance to reach out to our representatives before same-day voter registration is no longer.
If SB169 passes, your student ID will no longer be sufficient to register and receive a ballot and you'll need to provide extra documentation with your name and MT address. If you're a student living in the dorms, finding that documentation might be a struggle! Let's raise hell on how unfair SB169 is to student voters — reach out to your senator.
If HB406 passes, it will be harder for you to get help delivering your ballot to your county elections office. #DYK that an almost identical measure to restrict ballot collection was recently ruled unconstitutional?! If signed into law, HB406 will almost certainly head straight to court (costing taxpayers – aka us – more $$, smh.) Tell the Senate State Admin Committee to save us some tax dollars and vote NO on HB406.
If HB651 passes, it's gonna be way more difficult for citizens like you and me to put an issue we care about on the ballot (called a ballot initiative). A great example of a successful ballot initiative is I-190, the measure to legalize marijuana approved by voters this fall. Another important example, the 6-Mill Levy, secured game-changing long-term funding for the Montana University System. Under the terms of HB651, I-190 and the 6-Mill Levy may have never even made it onto the ballot for voters to decide. Tell the House State Admin Committee that we'd like to keep the current processes for ballot initiatives, thank you.
The billion dollar corporate bailout bill
Did you know there are a thousand millions in a billion dollars? That is A LOT of dough. Well, NorthWestern Energy (NWE) customers — AKA you — might have to foot a bill of this size if SB379, sponsored by Sen. Steve Fitzpatrick of Great Falls, passes.
This radical bill would allow NWE to force their customers to pick up the tab for Unit 4 of Colstrip, an aging coal-fired power plant.
The three major takeaways:
Montanans cannot afford to pay over a billion dollars for a corporate bailout.
NWE does not need any more power than it already has.
The passage of this bill would remove even more regulatory ability from the Public Service Commission (Remember them? They are the regulatory body for NWE) to hold NWE accountable for running Colstrip in a prudent manner.
This is an extremely dangerous bill for Montanans — and we need your help to stop it! SB379 will be heard on Tuesday, so contact the Senate Energy and Telecommunications Committee ASAP and tell them to stop this corporate overreach by voting NO on SB379.
Moral Panic! At The Disco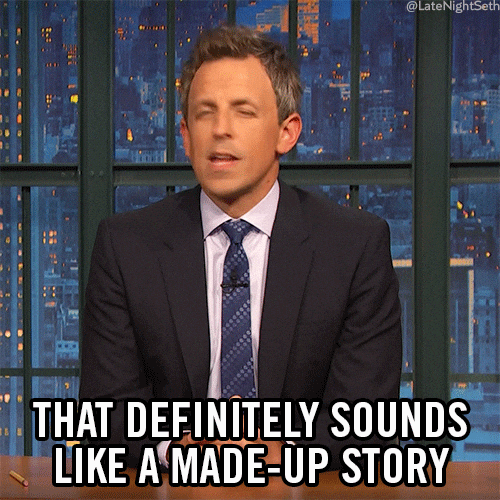 Gay marriage. The Salem Witch Trials. Trans kids playing sports. What do all of these things have in common? They are all made-up problems. And they have all, at some point in time, wiggled their way into the conservative consciousness.
By this point, you've likely heard the Montana legislature is considering at least four bills directly targeting the  LGBTQ+ community, specifically trans children: HB112, HB427, SB215, & SB280. This is part of a national trend: across the country, we're seeing the highest number of anti-trans bills ever introduced in a single year.
These bills are part of a coordinated effort supported by right-wing organizations like the Montana Family Foundation and Alliance Defending Freedom (ADF), which is classified as a hate group by the Southern Poverty Law Center and was on the frontlines of the conservative battle against marriage equality. ADF has sent representatives to Montana to comment on many of the worst bills we've seen this session.
Conservative legislators all over the country are clinging to the remnants of a culture war they've been waging for decades. We know they'll lose in the long run — but this won't happen on its own. The fight for marriage equality was hard-won by organizers, lawyers, and allies in state legislatures, courtrooms, and media over the course of many years. We need you to keep up the pressure.
Tell your senator to vote NO on HB112 and HB427. Once you've got that checked off, let your representative know that they need to vote NO on SB215 and SB280. Do it every day! 
Nu-clear? More like nu-confusing
Temp check – how do you feel about nuclear energy? We know nuclear energy can be baffling. Nuclear power plants don't produce greenhouse gas emissions, but they do produce radioactive waste, which can be dangerous for thousands of years. Marginalized groups have historically shouldered the burden of exposure to radioactive waste.
TL;DR: Nuclear energy has some pros, but it comes with some heavy cons. Because of this, it's important that all Montanans have the opportunity to weigh in on the possible addition of a nuclear power facility in our state. Rep. Derek Skees of Kalispell believes Montanans aren't smart enough to make this call, which is why he proposed HB273, a bill to overturn a long-standing initiative giving Montana voters the right to approve or reject a proposed nuclear energy facility.
The suggestion that Montanans can't make our own decisions about whether we want nuclear in our state is, frankly, insulting. Contact the Senate Energy and Telecommunications Committee and tell them to vote NO — let's respect Montanans' choices.
Stop hatin' on renewable energy! 
For the last three months, we've been endlessly fighting against legislation prioritizing fossil fuels over renewables. So we were unfortunately not too surprised to hear about HB475, introduced by Rep. Derek Skees of Kalispell, which would effectively eliminate the Renewable Portfolio Standard (RPS).
"What's the RPS?" you might ask. This program was implemented 16 years ago to encourage development of renewable energy resources across Montana, and has generated rural economic development opportunities, grown the tax base, and created jobs.
HB475 would add hydropower to the RPS, allowing utilities to fulfill renewable energy requirements with aging hydropower projects. It has an evil twin in HB576, sponsored by Rep. Jerry Schillinger of Circle, which would flat-out eliminate the RPS. Rep. Schillinger and Rep. Skees are sending the industry a message that Montana is hostile to renewable energy development! The RPS has been around for a while — we agree it needs an update, but elimination isn't the answer.
The good news? YOU can make your voice heard by sending a message to the Senate Energy and Telecommunications Committee and ask for their NO vote on HB475 and HB576.
Villain & Hero of the Week
Rep. Matt Regier of Kalispell made headlines last week by suggesting that cities, counties, and schools with COVID-19 regulations more restrictive than the state's, such as mask mandates, should not qualify for state-appropriated money. His logic? Individuals should be able to make decisions for themselves, without government mandates.
Here's where the hypocrisy kicks in. Rep. Regier, alleged champion of individual liberty and freedom from government overreach, is the sponsor of HB167, one of the many anti-reproductive health care bills we've seen this session. HB167 is nothing but an inflammatory attempt to stigmatize and politicize the constitutional right to reproductive healthcare. In other words: it's sticking the government where it doesn't belong — the very thing that Regier claims to stand against.
Rep. Regier, could it be that you actually care more about your political agenda than the health and safety of Montanans?
If you've been reading What the Helena this session, you may have noticed we've been using the word "no" quite a bit — saying "no" to bad bills and encouraging a lot of "no" votes.
This week, we'd really like to switch gears and shout "Yes!!" by recognizing champion-of-students, Rep. Andrea Olsen of Missoula. Not only has Rep. Olsen been defending Montanans against putrid bills, she's also been pushing some very encouraging legislation. She has introduced over 15 progressive bills and advocates for Montanans young, old, and in-between with thoughtful policies that would improve all of our our lives.
Her latest bill, HB654, would increase the tax rate on the top income tax bracket, raising taxes on the wealthiest 1% of Montanans to generate more funding for higher education and lower tuition costs. Many young people came out in support.
During the hearing, Rep. Olsen alluded to the importance of Montana's young people and future generations, saying, "Education is truly the best investment we can make into our economy and into our state [for] the wellbeing of our constituents." We couldn't have said it better, Rep. Olsen. Thank you for fighting for future generations.
Show your appreciation for Rep. Olsen's efforts by sending House Taxation a message in support of HB654!
—-
Interested in energy & the environment? Check out this week's podcast, featuring our friends and climate superheroes at the Montana Environmental Information Center.
Until next week!