*March 21, 2021*
Events this week:
Tuesday, March 23 — Voting Rights Legislative Happy Hour
Wednesday, March 24 — Climate Justice & Public Lands Legislative Happy Hour
Join us to ask questions on bills and practice crafting testimony!
Let's talk about decorum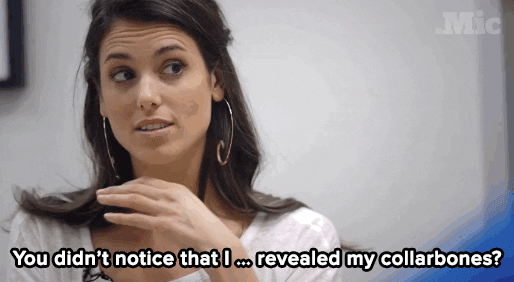 Decorum: a fancy word for appropriate conduct in the legislature. It's causing quite a stir.
Last week, the House Rules Committee met to discuss what some legislators claimed to be a breach of decorum — a dress code "violation." At the meeting, Chair Derek Skees of Kalispell proposed they adopt dress code rules from 2015 — rules that scrutinized women's skirt lengths and necklines and made national news for their sexist, classist, and ultra-conservative nature. Rep. Sharon Stewart Peregoy of Crow Agency made the important point that decorum is not just about how legislators dress, but also about how they treat one another — a comment that Chair Skees, decorum violator extraordinaire, ignored.
The disrespect we've been consistently seeing from primarily conservative legislators is not only in violation of decorum, but it's creating a toxic environment for people who want to participate in the political process. Last week, we watched legislators cheer at the thought of LGBTQ+ people being driven out of Montana — if you ask us, the dress code should be the LEAST of their concerns.
We will continue to hold our elected officials accountable for their unprofessional and disrespectful actions and we won't let legislators bully us out of the democratic process.
Who gets more rights: the human or the egg?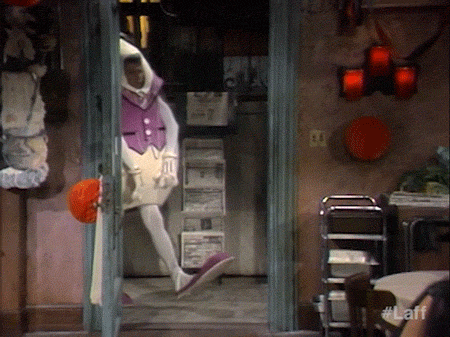 Rep. Caleb Hinkle of Belgrade is advocating for a fertilized egg to have the same rights as a full-grown-ass Montanan. His bill, HB337, also known as the "personhood amendment," would grant rights to an egg in the early stages of conception, often before a woman is even aware of the pregnancy. Make no mistake, this is an attempt to ban abortion entirely.
HB337 also has the potential to outlaw popular forms of birth control, including the pill, IUDs, and emergency contraception for victims of rape or incest. Our stomachs are churning.
During SIX previous legislative sessions, similar bills failed with bipartisan opposition. Montanans have not approved these measures in the past, and it's time for legislators to start listening to the people they chose to serve.
Tell your senator to vote NO on HB337 and follow our friends at Planned Parenthood Advocates of Montana to stay in the loop!
Senate Bill Two-Hatey
SB280, introduced by Sen. Carl Glimm of Kila, would require transgender people to go to court AND present documentation of gender affirmation surgery in order to change the gender marker on their birth certificate. As we've said before and will continue to say until the end of time, trans people who don't get surgery are still trans.
Refusing accurate identification to trans people puts them at risk of being outed any time they need to show ID, including applying for jobs or enrolling in school. Incorrect gender markers can expose trans people to discrimination, harassment, and violence. This is yet another piece of legislation that would make life harder for trans Montanans.
This bill will be heard in the House Judiciary Committee on Friday. Send the committee a message telling them to leave trans people alone and vote NO on SB280.
This bill "reasonably appears" to be terrible
Montana, like every other state in this country, has a problem with police brutality. In 2019, a report listed Montana as ninth in the nation per capita for fatal officer-involved shootings. The report identified at least 39 deaths at the hands of police officers in the state since 2012.
Montana also incarcerates Black, Indigenous, and people of color at drastically higher rates than white people. Increasingly over the last year, Montanans have turned out en masse to demand changes to the way police operate in our state.
Despite all of this, Sen. Jill Cohenour of East Helena has introduced a very concerning "law and order" bill, SB220. It would broaden the definition of felony assault on a peace officer to include the use of what "reasonably appears to be" a weapon, opening the door to all sorts of interpretation. Under this bill, someone could be charged with a felony for holding a toy gun, wallet, phone, or any other item if an officer thinks it's a weapon. If passed, this bill would disproportionately affect BIPOC Montanans, as well as those who are unhoused or experiencing a mental health crisis.
Just last fall, an Indigenous man was arrested in Missoula after he threw a wallet and lighter at a police officer. The (white) officer was (obviously) not injured, as both items bounced harmlessly off of his bulletproof vest. Still, the man spent seven months in jail following this encounter, losing his job and his lease. His case was later dismissed. Under the terms of SB220, he could have faced a felony charge for throwing his wallet and lighter.
This bill will be heard on the House floor soon. Let your representative know that increased policing is not what our state needs and to vote NO on SB220.
Regulation rollbacks
Let's pretend you live near a coal mine whose owners aren't properly disposing of toxic waste. When it rains, the water washes coal tailings into the local river — your drinking water source.
You and your neighbors are worried so you file a complaint with the state, who confirms your water is polluted and tries to force the coal mining company to fix the problem. In retaliation, the coal company files a lawsuit, claiming the state's regulation harms their business. The state can't afford to pay the company, and its hands are tied. Your water supply remains polluted.
This is just one possible scenario under SB260, sponsored by Sen. Steve Fitzpatrick of Great Falls. Sound dystopian? SB260 could end up costing Montana over $600 million. When Oregon passed a similar law, the state faced $20 billion in claims.
The bigger picture? SB260 discourages regulation of all kinds, affecting public health and welfare. We don't want our taxpayer dollars compensating industries for their irresponsible behavior. That shit's expensive. Hold big industries accountable and let the House Business and Labor Committee know that SB260 is bad for public welfare and bad for Montana's budget.
NorthWestern Energy is shady AF
You know what's not cool? Energy monopolies that launch shameless attacks on regulations meant to keep corporations in check. You guessed it, we are talking about NorthWestern Energy (NWE).
Last week we heard two bills that give NWE even more power. How so? SB201, brought by Sen. Steve Fitzpatrick of Great Falls, would prevent Montana's energy-regulating body, the Public Service Commission, from factoring the benefits of clean energy into their decision making when approving NWE's energy acquisitions. This would enable NWE's continued reliance on fossil fuels.
It doesn't stop there. SB237, sponsored by Sen. Doug Kary of Billings and backed by NWE, would eliminate the Community Renewable Energy Projects program (CREP), which prompts the construction of small renewable projects throughout the state. Shady NWE has a long history of not investing in these projects, even though they're required to by law. Now NWE is trying to dismantle the program completely rather than pay the fines.
All session long, NWE has been pushing bills that prioritize the company's interests over Montanans. It's time for NWE to get out of the people's house! Contact your representative and tell them to vote NO on these devious anti-renewable energy bills.
Naked and afraid: voting rights edition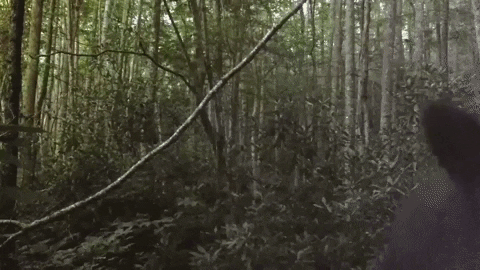 You know that recurring nightmare when, on the first day of school, you look down and you're naked? That's sorta how we're feeling about the state of voting rights legislation.
HB176 is a bill to end same-day voter registration, a service which enabled 3,352 Montanans to vote in the 2020 general election alone. Then there's HB406 — a bill whose very basis was already ruled unconstitutional. This bill would eliminate ballot collection services and keep groups like ours from helping deliver your ballot safely to your county elections office. Both bills are on their last leg before reaching the Governor.
It's time to wake up from this voting rights nightmare. Tell your senator that they should NOT stand for HB176, and while you're at it, shoot the Senate State Admin Committee a message telling them to vote NO on HB406.
In the event of an emergency, conduct business as usual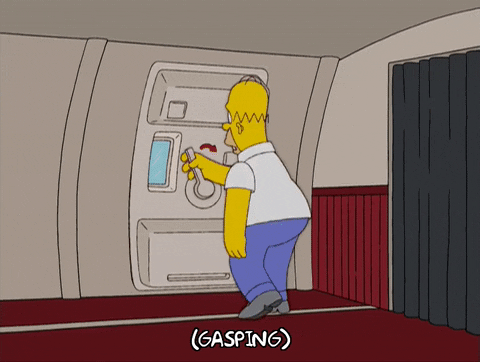 Hypothetically, let's say all Montanans are aboard a plane enduring a harrowing journey. Before takeoff, the flight attendant had announced, "In the event of an emergency, oxygen masks will NOT drop from the ceiling and life vests ARE NOT beneath your seat. The CEOs were hoping to save some money, so good luck!"
Unfortunately, this is how some legislators are choosing to respond to the economic crisis caused by COVID-19: by eliminating basic safety measures that keep Montanans afloat during hard times.
Rep. Kathy Whitman of Missoula believes landlords should be able to kick people to the curb during emergencies like this one. She sponsored HB430, which would prohibit the Governor from banning evictions during unprecedented times. Emergency orders are vital to the protection of Montanans. When unemployment skyrockets and folks struggle to literally stay alive, collecting rent should be less of a priority than keeping our communities safe. Rep. Whitman, WWCPD? (What would compassionate people do?)
Villain & Hero of the Week
Rep. John Fuller of Whitefish has earned the villain title for the second time this session with his incessant attacks on transgender children in Montana. Worst hits include: HB112, the bill to prevent transgender kids from participating in sports; HB113, the bill to ban gender-affirming healthcare for minors; and HB427, the evil zombie twin of HB113 which also bans certain gender-affirming procedures. In a time of economic upheaval and public health crisis, Fuller has truly gone above and beyond in his priority to attack trans children.
The hearings on Fuller's bills have all been chock full of inaccurate, hateful rhetoric, including from the sponsor himself. HB112 and HB427 both passed out of committee on party lines this week, despite overwhelming opposition and passionate testimony from Montanans — as of a few days ago, HB112 had racked up nearly 2,000 messages in opposition, compared to a mere few hundred in support.
It's clear Rep. Fuller is more invested in pushing an ideological agenda than listening to the voices of his constituents. We need you to remind our representatives who they work for. Both HB112 and HB427 will likely be heard on the Senate floor this week, so message your senator ASAP and tell them to vote NO on these discriminatory bills.
Sen. Bryce Bennett of Missoula has been fighting fiercely to ensure that Montana is a state where everyone can thrive.
This session, Sen. Bennett has brought a handful of bills that would increase and protect Montanans' access to the ballot box, including a bill that would have extended the period of regular voter registration, making it easier for Montanans to cast their votes. He has also been a fierce advocate for the protection of consumer privacy in Montana, an issue that is all too pressing in a rapidly digitizing world.
Bennett made history in 2010 when he was elected as the first openly gay man to serve in the Montana Legislature. In addition to the job he was elected to do, Sen. Bennett has also been a staunch advocate for LGBTQ+ Montanans in an often unfriendly legislative environment.
On Monday, Sen. Bennett was one of several speakers at the Rainbow Rally at the Capitol, where hundreds of LGBTQ+ Montanans and allies gathered in protest and celebration. Bennett spoke to the resiliency of LGBTQ+ people and reaffirmed his refusal to sit idly by as trans and queer people are attacked. He reminded the crowd, "there is too much on the line to sit on the sidelines," and encouraged people to keep sharing their stories and showing up for their communities.
We appreciate you more than we can say.
—-
P.S. In case you were wondering what our Governor is up to, he's busy working on the most pressing issues facing Montanans right now — what people in Colorado are eating for dinner.