*March 14, 2021*
Hey there!
We're feeling rejuvenated and hope you are too. As we launch into the second half of the legislative session, there are plenty of bills still on the chopping block. If you've been itching to get involved, now is the time!
Events this week:
Monday, March 15 — Rainbow Rally at the Capitol (masks and social distancing required!)
Tuesday, March 16 — We're Here, We're Queer, We're Really F*cking Tired – a space for LGBTQ+ Montanans to vent, dream, and plan together
Wednesday, March 17 — Town Hall with Rep. Alice Buckley and Rep. Emma Kerr Carpenter
Separation of church & hate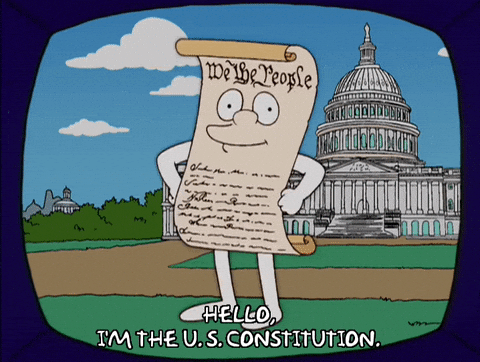 Pop quiz! Which of the following is NOT one of the four rights protected by the First Amendment of the United States Constitution?
Freedom of speech
Freedom of religion
Right to peaceably assemble
Right to discriminate
If you guessed #4 (which we really hope you did), congrats! You just might know more about the Constitution than Sen. Carl Glimm of Kila and Sen. David Howard of Park City. These two seem to have forgotten that freedom of religion is already fiercely protected by both the United States and Montana Constitutions.
We've talked about Sen. Glimm's SB215 before, but here's a refresher: this bill could allow any person or entity to use religious freedom as an excuse to discriminate against a person or group of people. Didn't someone important once say something about loving thy neighbor?
SB172, introduced by Sen. Howard, is known as the "Religion Is Essential Act." Upon first glance, the bill appears to allow religious services to continue in times of crisis like the COVID-19 pandemic. However, if you pull out your magnifying glass, you'll see something deeply concerning: a vaguely-written section that could empower religiously-affiliated institutions to break just about any civil or criminal law and use their religion as a defense.
These bills share a very concerning implication: religious freedom as the ultimate right, superseding all other constitutional rights. Contact your representative and urge them to vote NO.
The time is now for the Native American Voting Rights Act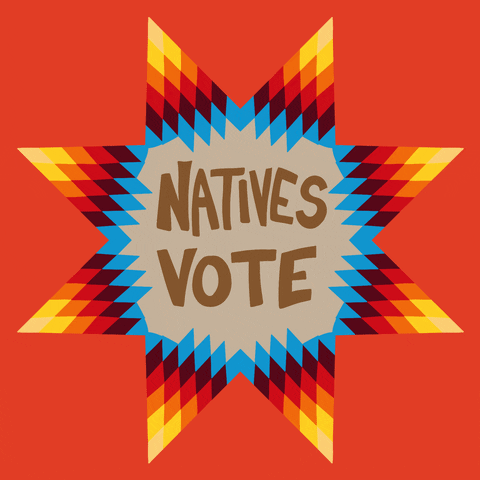 529 years ago, Europeans began systematic colonization and genocide of Indigenous peoples in what are now the Americas. Since then, Indigenous people have fought for their rights while maintaining tribal sovereignty — refusing to surrender their land in exchange for U.S. citizenship, demanding their civil rights once U.S. citizenship was imposed, and bringing their fight to the courts innumerable times. Thanks to these exhaustive efforts, Native American people won the right to vote just fifty six years ago.
The work continues today in the form of HB613, the Native American Voting Rights Act, sponsored by Rep. Sharon Stewart Peregoy of Crow Agency. This Act expands access to satellite polling locations and clarifies requirements around the use of tribal IDs as a valid form of voter ID. It's a step in the right direction to assure Native Americans' right to vote and has garnered bipartisan support.
Of course, there's always someone to rain on the parade. The Secretary of State's office showed up in opposition to this bill on the false premise that it would create unfair advantages for Native American voters and would be costly — even though the cost of the bill came out to a grand total of $0 after the hearing.
We support HB613 and would like to thank Rep. Stewart Peregoy and Western Native Voice for their tireless efforts in bringing this bill.
Lost but not forgotten
Our state has a problem. Montana has the fifth highest incidence of Murdered and Missing Indigenous Women in the country. Native Americans make up 6.7% of Montana's population, but account for 26% of all missing persons cases.
The Missing and Murdered Indigenous Women (MMIW) movement is an Indigenous-led response to an epidemic taking place across the U.S. and Canada, where Native American women are murdered at a rate 10 times higher than other ethnicities. The crisis, also referred to as Missing and Murdered Indigenous People (MMIP), is impossible to untangle from a legacy of settler colonialism that extends into the present.
Compounding the crisis? A jurisdictional maze: depending where a crime is committed or where a missing person is found, an investigation may fall to the state, federal, or tribal government. Between confusion over whose domain a case is within, and a long history of racism in law enforcement, many MMIP cases go uninvestigated.
When a relative goes missing, Indigenous families are forced to pick up the slack and take on the search themselves. When Kaysera Stops Pretty Places went missing in 2019, Big Horn County law enforcement waited nearly two weeks to let the family know her body had been found. Less than a year later, Selena Not Afraid also went missing in Big Horn County. Friends and family coordinated a search effort themselves. Neither case received a thorough investigation.
Last week, a Senate committee heard three bills by Rep. Sharon Stewart Peregoy of Crow Agency that would address MMIP. HB98 would extend the Missing Indigenous Persons Task Force and the accompanying Looping in Native Communities Grant Program, both established in 2019. HB35 would create a missing Indigenous persons review commission, and HB36 would establish a training grant program for community-based search efforts.
If you'd like to learn more, find resources, and/or donate to local Indigenous-led organizations on the frontlines of this fight, we suggest MMIP Montana Reporting, Sisters United, Western Native Voice, or the Snowbird Fund. If you have lost a loved one to the MMIP crisis, our thoughts go out to you — and we recognize that thoughts and prayers are not enough. Message your senator and encourage them to vote YES on these bills.
If you believe you are a victim of human trafficking or may have information about a potential trafficking situation, please call the Montana Human Trafficking Hotline: (833)-406-STOP (7867)
#ditchedbytherich
Our old tax-cut nemeses SB159 and SB182, both sponsored by Sen. Greg Hertz of Polson (former Villain of the Week), were heard in the House last week.
So, the personal income tax rate for Montanans making more than $18,700 is currently 6.9%, and SB159 would drop that rate to 6.5%. But don't start shelling out money for that new car just yet. For most of us low-to-middle-incomers, this would mean little to no savings — unlike the top-of-the-line moneybags, who'd save thousands. SB182 would cause similar, but ongoing, tax cuts for the richest Montanans. Together, both bills would result in enormous revenue losses for the state (at least $80 million per year), leading to statewide budget cuts for crucial services!
Please tell your representative to think about *literally anyone* besides the wealthy, and vote NO on SB159 and SB182.
That housing cat-and-mouse game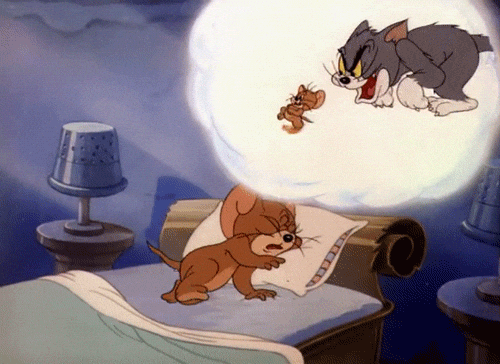 Affordable housing can feel like a pipe dream that we're always chasing but can't quite catch. HB402, sponsored by Rep. Steven Galloway of Great Falls, would contribute to a predatory rental environment by giving more power to landlords. Like, did y'all ever watch Tom and Jerry? Galloway — plus other landlords — are actually Toms, and renters are a bunch of little scrambling Jerrys, trying to live on a scrap of cheese in some hole-in-the-damn-wall apartment. No thanks.
Listen, even though it's tiring, we'll never stop advocating for housing as a human right. HB259, sponsored by Rep. Sue Vinton of Billings prohibits inclusionary zoning, a practice used by cities and towns which requires developers to include a certain percentage of affordable homes in new residential developments. We have a real chance of stopping this — please reach out to these Senators ASAP and urge them to vote no!
Rep. Galloway is a landlord. Rep. Vinton co-owns a construction company. It's clear both representatives are out for their own interests, and you can bet that we'll keep holding them accountable.
Villain & Hero of the Week
We believe that a democracy is strongest when it listens to the voices of all citizens. We also believe that our elected officials should conduct themselves with maturity and treat their constituents with respect. Rep. Jed Hinkle of Belgrade couldn't even pretend to do any of these things this week.
Rep. Hinkle called for a point of order during the hearing on SB215, claiming it was inappropriate for opponents to say that this bill — which could allow employers, landlords, medical professionals, etc. to discriminate against any person under the guise of religious freedom — would drive LGBTQ+ people and others out of the state. Folks, we call it like it is, and that was gaslighting.
Someone needs to remind Jed that it's his job (and the entire point of public hearings) to listen to and respect — you guessed it — the public. As an opponent was testifying that SB215 makes LGBTQ+ people want to leave Montana, Hinkle snickered and cheered. WTF?! When trans and queer people tell him that legislation like this (and legislators like him) make us feel unsafe and unwelcome in our own home, the least he could do is listen.
Rep. Hinkle, we're so glad you have never experienced discrimination. We wouldn't wish it on anyone. If you really believe that no one should be made to feel as though they aren't welcome in Montana, then we suggest you take a good, hard look at the way you have conducted yourself. Laughing at and dismissing people who are exercising their right to share their extremely valid concerns about a bill? Not a good look on you, Rep. Hinkle.
If you haven't heard of the esteemed, illustrious wonder-woman of a legislator that is Rep. Emma Kerr-Carpenter of Billings, you're in for a treat. This session, she's been introducing bills that would give us all a hand up. Her latest, HB631, would increase Montana's earned income tax credit and put $12 million back in the pockets of working and middle class families and local communities. We like this much better than the other tax bills we're seeing that benefit only the wealthy. It may be weeks into an exhausting session, but Rep. Kerr-Carpenter remains passionate and resilient.
Not only has she acted as a fervent advocate for her community through bringing forward positive, progressive legislation, but also by showing up every dang time to talk to us young people! #DYK Rep. Kerr-Carpenter also has the cutest and most politically involved cats ever?! 
Send a message to Rep. Kerr-Carpenter to thank her for all the work she is doing for YOU! Rep. Kerr-Carpenter, you are the cat's meow.
If you want to hear firsthand about her experiences at the capitol and have the opportunity to ask our Hero any questions, tune into the Town Hall this Wednesday to hear from Rep. Kerr-Carpenter AND Rep. Buckley!
—
That's all we have for you this week! Now get out and enjoy some of that sweet springtime sunshine.