Hello again.
I know it's only been a week, friends, but something about officially being in the second half of the session makes me feel like I'm turning over a new leaf. New phone, who dis? Legislators are back from transmittal break, and idk about you, but I am ready to get all up in the Capitol and fight for the bills I care about.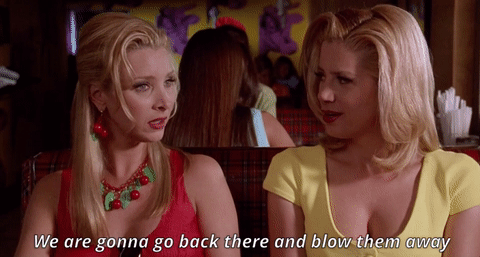 Clear You Calendar, Mark These Dates
March 11 — RESCHEDULED International Women's Day Lobby Day
March 16 — Don't Mess with Medicaid Rally
March 25-26 — Indigenous Movements Interchange
March 27 — Planned Parenthood Advocates of Montana Day of Action
March 27 — Forward Montana Legislative Tele-Townhall
*SIREN NOISES* Medicaid Expansion Rally! This Week.
Guys. We have been preparing ALL SESSION for this. This is the moment we've been waiting for. You have your training. You have your talking points. Now it's time to show up!
When? Saturday, March 16, at noon.
Where? Montana State Capitol steps.
How do I RSVP/ask questions/find a carpool? Right here on Facebook, boo.
I know, I know, I've been a broken record on Medicaid expansion. You can read all about it in nearly every single week of WTH, but just in case you want a refresher, here are the main points:
Medicaid expansion, originally passed in 2015, has been a massive success. It has insured 1 in 10 people in our state — and 61% of them are under 40. Almost half of folks covered live in rural Montana. Medicaid expansion covers 20% of our state's indigenous population.
Some legislators want to change Medicaid requirements in ways that would kick people off their insurance. Rep. Ed Buttrey's bill — noticeably not yet introduced — would require folks to meet absolutely ridiculous work and reporting requirements. Creating additional barriers will kick people off their insurance — to the tune of up to 43,000 hardworking Montanans.
Rep. Mary Caffero's bill, HB 425, would continue Medicaid expansion as is, without hurting working families. When people are healthy and secure in their coverage, it's easier for them to find jobs and work towards improving our state!
Upcoming Hearings
The bill to lift the sunset on the 6 Mill Levy, SB 152, will be heard in the House Taxation committee on March 19. We love this bill because every ten years students and advocates have to spend countless hours campaigning for the 6 Mill Levy, which provides funding to Montana's colleges and universities — despite the fact that Montanans have approved this funding for the past 70 years straight! Hit up the House Taxation Committee and ask them to support this bill!
The bill to establish Indigenous People's Day in place of Columbus Day, HB 219, will be heard in the Senate State Administration Committee on March 13. Remember that last session, efforts to eliminate Columbus Day passed the House and then died in the Senate — so the fight is far from over on this one! You can submit public comment with the Indigenous Justice Coalition!
A badass group of high school students (some of them our very own FMT leaders!), Helena Youth Against Gun Violence, has worked super hard to have a common-sense gun control bill introduced in the legislature! HB 477 will be heard in committee on Monday — keep an eye on our Instagram page to follow these rockstars who are kicking ass and getting their voices heard in the capitol, and see this post to find out how to get involved. #YoungPeoplePower
Coupla Gnarly Energy Bills
It's pretty complicated to try to get into some of the bad energy bills happening this session — they involve how much power the Public Service Commission, an elected body, has over NorthWestern Energy, which supplies power to most of the state. But NorthWestern is pushing some bills that could make it a lot harder for elected officials to have oversight. It's important that the PSC can regulate rates because without a lot of competition in the state, NorthWestern can absolutely screw over consumers.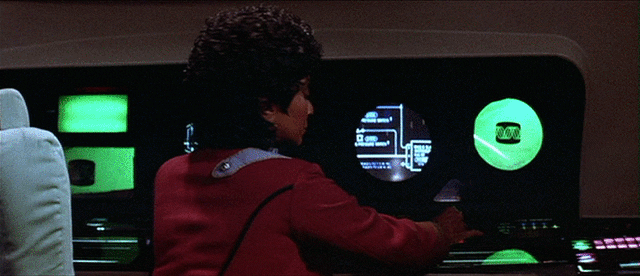 First up is SB 199, which is hella wonky and hard to get a grasp of through bill language — but it would interfere with the PSC's authority on rates and the process NorthWestern goes through to try and raise those rates. This puppy has a hearing in the House Energy Committee on March 15.
We've also got SB 278, which is the nightmare bill that's been dubbed "a blank check to NorthWestern Energy." SB 278 would tie the hands of the PSC and allow NWE to buy a larger share of the Colstrip coal plant and pass on all the risk to ratepayers, i.e. the majority of Western Montanans, i.e. me and you. It would also allow NWE to overcharge average Montanans for Colstrip instead of facing the consequences of a poor investment. #WheresYourFreeMarketCapitalismNow
You think the Woods-Kardashian drama has been cray, wait till you see the drama between the Billings Gazette and NWE's CEO. Crack open a cold one and pull up a chair.
Billings Gazette's first OpEd
The worst part about all this — Governor Bullock still hasn't come out against these bills or committed to a veto. Let's hope it doesn't come to that, but be prepared to put pressure on him.
Montana Conservation Voters and Montana Environmental Information Center are coming out in full force against these bills, and you can also reach out to FMT's very own conservation guru, caitlin@forwardmontana.org, for more info.
A Cool and Useful Thing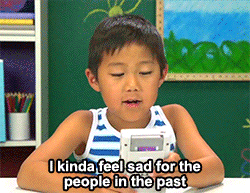 Montana Free Press just came out with a web app that shows you a BUNCH of interesting data about our legislators have voted this session — including how often legislators have voted with their party. This is, to my uneducated-in-the-art-of-data-analysis eye, an absolutely massive undertaking — and incredibly useful in holding legislators accountable. Check it out, see what your legislators are up to, and give thanks for every moment you don't have to spend on that godforsaken state LAWS website.
Ok folks. See you Saturday!
I'll be making some cute-ass signs for the Medicaid expansion rally, so lmk if you want dibs on one.
---
Margaret Grayson is Forward Montana's Legislative Communications Fellow. A recent graduate of University of Montana, Margaret spent three years with the Montana Kaimin as a reporter and editor and interned at the Missoula Independent (RIP). Now she writes jokes for the internet and works to educate young folks about the legislative session.