Week seven, y'all.
It wouldn't be the Montana legislative session if we weren't talking about raw milk. That's right, folks. THE RAW MILK PEOPLE ARE BACK AT IT.
I'm not a nutritionist and truly have no stance on the legalization of raw milk. But I live for the milk discourse!!!
A quick history: A bill to make sales of raw milk legal for owners of small herds of animals has failed every session since 2013. For the raw milk advocates, this is "the ultimate freedom bill." Many public health officials disagree. But every session it sparks truly incredible amounts of debate and attention, and you'd better believe if this thing hits the House floor I'll be there, popcorn in hand.
You can read about Montana's raw milk black market (I KNOW) in this archived Missoula Independent story.
Post-Valentine's Day Bills to Crush On
A few bills very near and dear to our hearts over at FMT:
HB 508: This bill would let eligible Montanans pre-register to vote adding them to a list of voters who would be registered on their 18th birthday. Sixteen states and Washington, D.C., currently allow 16-year-olds to pre-register to vote at 16. Pre-registration exposes high schoolers to the positive effects of voting at a much younger age, and gives them longer before an election to learn about the mechanics and timing of voting.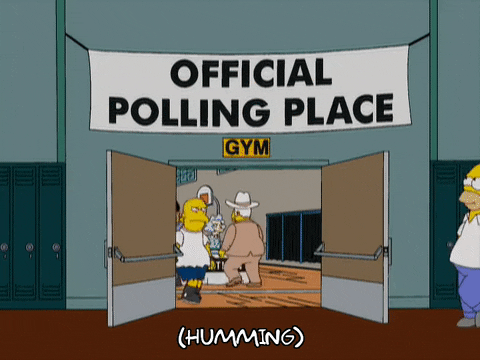 HB 510: This bill would let Montanans serve as election judges starting at age 16. By lowering the age that Montanans can serve as election judges, the state demonstrates a sense of trust in young Montanans to safeguard the security of our election. This creates paths for young people to become well-versed in elections rules and procedures. Recruiting younger poll workers benefits both youth voter turnout and long-term civic engagement. Across Montana, poll worker positions are notoriously hard to fill. This would identify an entire additional group of election judges that are often needed to work the polls.
Both of these bills were heard in the House State Administration Committee on Thursday, and they'll be taking public comment all week! Call (406)444-4800 to leave a message in support.
HB 431: The House Agriculture Committee heard a bill to invest in young Montanans who want to get into farming and ranching. It would use the already-existing Growth Through Agriculture fund to provide debt assistance for young farmers and ranchers, making it easier for them to stay in state and pursue their goals.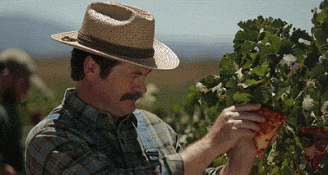 Farmers and ranchers are public servants who dedicate their lives to feeding the rest of the country. In Montana, they steward over 58 million acres of land and are critical to rural economies. Agriculture is Montana's largest industry, with a $4.6 billion impact in 2015. But farmers are an aging workforce — in the U.S., the average age of a farmer is 58, and only 6 percent of farmers are under the age of 35.
HB 465: Did you know it's currently legal in Montana for people to be fired from their job or denied housing just because they're LGBTQ+? Yes. Seriously. In 20-fucking-19.
This month the Human Rights Campaign released 2018 scorecards for LGBTQ+ equality. Montana, along with all of its neighboring states, was placed in the lowest category. Our state lacks basic anti-discrimination protections in employment, housing, public accommodations, education and adoption.
We have a chance to add protections for our LGBTQ+ neighbors. The bill would add gender identity and expression and sexual orientation to the Montana Human Rights Act, which prohibits discrimination.
HB 465 had its hearing on Friday, but there's still time to call your legislators, especially members of the House Judiciary Committee, at (406) 444-4800 and tell them to vote YES on HB 465.
By adding sexual orientation, gender identity, and gender expression to the Montana Human Rights Act we give LGBTQ+ Montanans the opportunity to earn a living and take care of their family without the fear of being fired or denied housing because of who they are or who they love.
SB 152: This bill to lift the sunset on the 6-Mill Levy passed the Senate and is now in the House Taxation Committee. I wrote in more detail about SB 152 in Week 4 of What the Helena, but basically advocates and students shouldn't have to launch a massive campaign every ten years to reaffirm the higher ed funding that voters have already approved for seventy years straight. Let's make this investment in our colleges and universities permanent!
Medicaid Expansion
Another Republican legislator is taking a stab at a bill to continue Medicaid expansion, making it the third bill on the subject this session. The only positive thing I can say about this new proposal is that at least its sponsor, Sen. Bob Keenan, is transparent about his goals.
"I hope that the result of what we do in a new re-issued Medicaid expansion program is help people get off Medicaid expansion," Keenan told MTPR.
According to the article, a Medicaid enrollee's economic and residency status will be more strictly verified. They'll also have to complete a health risk assessment when they sign up and get an individual health plan, "so that members will have responsibilities to get their health in better shape," according to Keenan.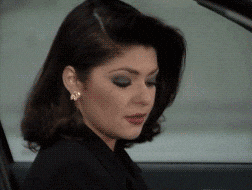 Alrighty, we'll make this quick. You won't "help" people get off Medicaid by making economic requirements stricter, you'll just increase the number of uninsured or underinsured people in our state and raise health costs for everyone. Also, poor health is often a byproduct of poverty, so legislation to get people healthy would look a lot more like an increased minimum wage than a "personal health plan." But thanks for playing, Bob.
Goodbye, Bad Bills. Please Stay Dead.
Sen. Roger Webb's zombie landlord bill, SB 184 — the one that was tabled in committee and then untabled — is dead again. Will it stick this time? God, let's hope so, I'm sick of writing about it. But this bill would have allowed landlords to send their tenants' debt to collection agencies without a court judgement to verify the debt. If your senator voted against it, you should drop them a line to say thanks.
Also, the Senate Taxation Committee tabled a bill that passed in the House and would've required a supermajority of the legislature to pass new taxes, rather than a simple majority — seriously tying the hands of legislators and their ability to raise money.
A Brief Lesson In Budgeting
The Legislative Subcommittee on Education produced the legislature's first draft of public education funding on Tuesday, and some bad news: the $20 million Governor Bullock requested for public preschool is not included.
But budgeting is far from over. The budget draft still has to go through appropriations committees in the House and Senate. And if a bill approving preschool funding, like HB 225, currently awaiting a vote in the House Education Committee, passes, the legislature will be required to fund it. We'll keep you posted on the best ways to advocate for preschool funding — for now, tell the members of the House Education Committee that Montanans support education for our youngest citizens.
Upcoming Events
---
That's it for now.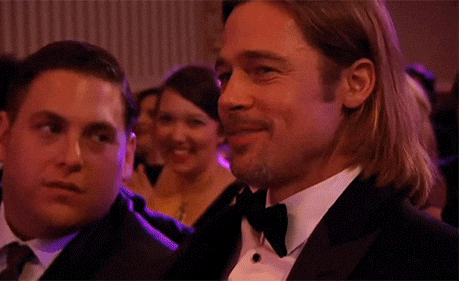 Next time I see you folks, we'll be HALFWAY THROUGH the 2019 legislative session. Thanks for reading. See you next Sunday.
---
Margaret Grayson is Forward Montana's Legislative Communications Fellow. A recent graduate of University of Montana, Margaret spent three years with the Montana Kaimin as a reporter and editor and interned at the Missoula Independent (RIP). Now she writes jokes for the internet and works to educate young folks about the legislative session.