Happy (almost) Valentine's Day, dear readers! While there's plenty of nonsense to cover this week, we wanted to kick off our newsletter with a little love poem for you:
The legislature can drive us all up the wall,
But we are eternally grateful for y'all –
Thanks for your support, both big and small,
Together we'll keep each other strong through it all!
Calls to Action
????????????✨????
Send Pat his Flowers for standing up for our youth by interrupting oppressive speech about trans people's healthcare!
Make sure to let your legislators know how important uninterrupted access to birth control is, and ask them to vote YES on HB 302.
If you support an increased housing supply and moremixed-use neighborhoods in Montana, ask the Senate Local Government Committee to vote YES on SB 245.
---
Introducing…. Legalized discrimination!
House Bill 303, the bill allowing medical providers to deny services based on their moral or religious beliefs, passed out of the House this week. There was a fair amount of debate before the bill was voted on, with opponents trying to convey the ways in which this bill is different – and more dangerous – than the medical conscience policies that actually already exist to protect health care providers. Reps expressed their concerns about HB 303, including its lack of discrimination protection for patients, its infringement on parental rights, and its potential to excuse denial of medical services based on diagnosis. HB 303 will now move to the Senate. We'll give you a heads up when it's time to testify.
HB 361, which would prevent students from facing consequences for bullying their transgender peers, was heard in the House Judiciary Committee on Wednesday morning. The bill's sponsor, Brandon Ler, opened the hearing with a statement where he compared children to livestock and implied that his son would never be convinced to respect trans peoples' identities. There was only one proponent testimony, delivered by Jeff Laszloffy, president of the Montana Family Foundation, which is tied to one of the largest right-wing Christian advocacy organizations in America.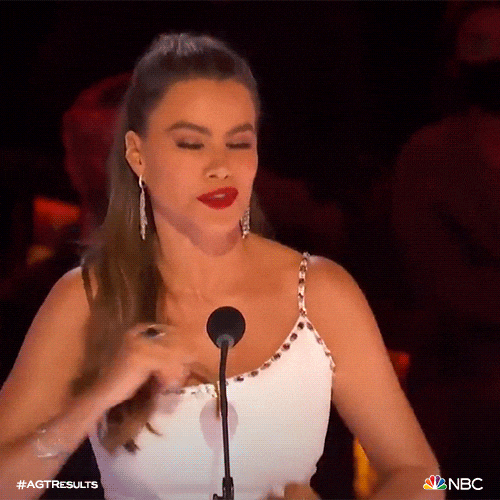 One proponent to 30 opponents. Many of these opponents had experienced or were currently experiencing transphobic bullying in school, including intentional and malicious misgendering as well as physical violence, or spoke about the bullying that their trans and nonbinary children were facing. In many cases, these students eventually had to switch schools to escape harassment. One mother who experienced the pain of having to out her son as transgender to his class remarked that the children of the adults who enforced this institutional harm were also the ones who were cruel to him in class – noting that "bullies are not born – they are made."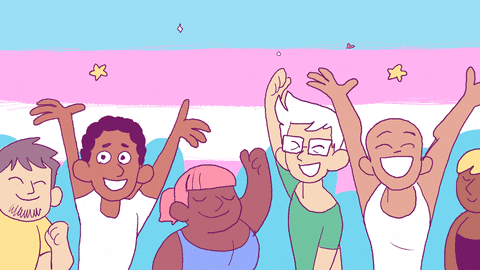 Once again, so much love for all of the folks who lent their voice, their story, in defense of trans, nonbinary, and Two-Spirit youth.
HB 361 passed out of the House Judiciary Committee on Thursday and will now be heard on the House floor. Ask your Representative to vote NO on HB 361.
---
Bans on Bans​
Rather than bringing forward proactive legislation that would help ensure a safe, independent energy future for all Montanans, the state has continued to take power away from those of us trying to solve the real problems we face.
SB 228, sponsored by Sen. Jason Small of Fairfield, would prohibit not only local governments, but the people who live in and understand our communities, from having an active say in the construction, placement, or impact of petroleum or methane plants, pipelines, and other facilities. We think that communities should have the right to voice their opposition to pipelines being built under our rivers or methane plants being built down the street from our schools. If you agree, let your Senator know that you'd like them to vote NO on SB 228!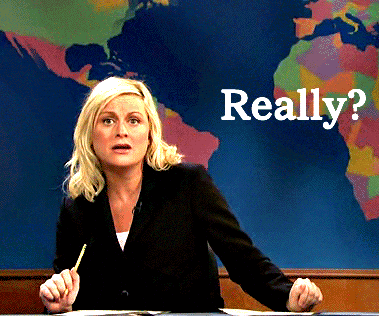 ---
Party Pooper!
In just about every election, Montanans have the opportunity to vote in a variety of nonpartisan races, from local judges to school boards. In these moments, we're able to take off our party hats and choose the best person for the job. SB 200 would change that. This bill, sponsored by Sen. Greg Hertz of Polson, would allow candidates for any nonpartisan race to state their party affiliation on the ballot. There are clear reasons why these candidates are nonpartisan; the work of our judicial branch and school officials cannot and should not be defined by a partisan agenda, and they have not been since 1935. SB 200 seems to be another move in a series of challenges to Montana's independent judiciary, is an endorsement of those who have spent recent years attempting to politicize the work of school boards, and would overturn the choices of Montanans who have already voted to hold nonpartisan elections. It also raises a huge red flag during a session when legislators are pushing bills that will undoubtedly end up being challenged in court.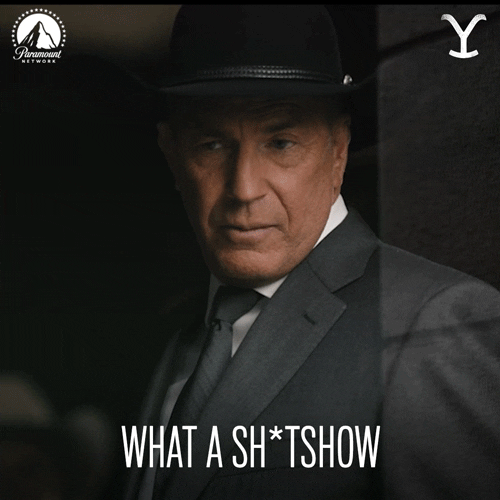 We believe that the state's judges and school boards ought to be elected based on their experience, ideas, and values, not their political party. If you feel the same, tell the Senate State Administration Committee to vote NO on SB 200!
---
Contraception Connection
In better news, this week the House handily passed HB 302, sponsored by Rep. Alice Buckley of Bozeman. This bill would require private insurance companies to increase coverage of contraceptives from the current 90 days up to a full year supply! With all of us living very busy lives, and so many living in rural areas far from a pharmacy, this bill would help folks to avoid gaps in supply.
So, why is this so important? We've talked plenty about HB 303, the "Medical Ethics & Diversity act" sponsored by Rep. Amy Regier, which has already passed through the House. If passed all the way to the governor's desk, easy access to birth control might be on the line for lots of Montanans, as pharmacists could refuse to give contraceptives based on religious beliefs– which has happened right here in Montana. Also, don't forget that legislators like (another) Regier are trying to push bills like SB 154, which would threaten abortion access by "clarifying" our Constitutional right to privacy to exclude this basic reproductive care. In this political environment, being able to access birth control is crucial. Make sure to let your Senators know how important this is, and ask them to pass HB 302!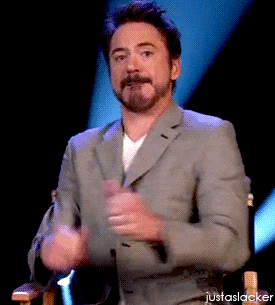 ---
In the Zone
We all know that young people are struggling to find and maintain housing in the Montana communities we call home. We're seeing all kinds of solutions proposed to address this crisis in one way or another; this week, we're focusing on SB 245, sponsored by Senator Daniel Zolnikov of Billings. SB 245 is drawn from recommendations made by the Governor's Housing Task Force, which consists of housing advocates, developers, and other experts from across the state (you can check out all of their recommendations here!).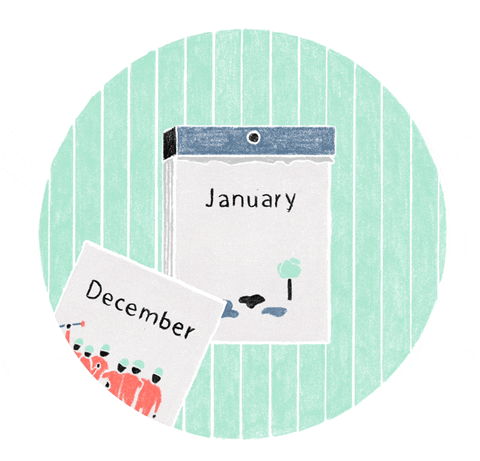 SB 245 tackles zoning reform from a few angles, but the one we're most excited about is that it would require Montana cities to allow multi-family and mixed-use housing in areas that are currently zoned for office, retail, or parking use. This means that developers could build attainable housing in areas that are already set up with the necessary infrastructure, upping our state's housing supply at a lower price point and higher density than would result from building in previously undeveloped areas.
The mixed-use provision of the bill also means that folks in our communities would be able to live closer to where they work, shop, eat, and gather, leading to neighborhoods that are more walkable, livable, and welcoming. (If you're having trouble envisioning what a mixed-use neighborhood could look like, just think Bob's Burgers!) If this sounds like the world you want to live in, ask the Senate Local Government Committee to vote YES on SB 245!
PS – Want to learn more about zoning and other proposed solutions to Montana's housing crisis? Join us in Bozeman on March 11 for the Montana Youth Organizing Summit!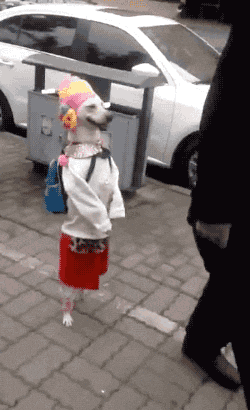 ---
Hero of the Week- Rep. Pat Flowers
There once was a man named Pat Flowers
Who stood up to those grabbing at power
He fought for our kids
While grown men flipped their lids
We would listen to him speak for hours!
Across the country, state legislatures are hearing an unprecedented amount of bills that would revoke young transgender people's access to healthcare, legalize discrimination toward gender nonconforming youth, and even bar trans folks from being themselves in front of an audience. In the face of these attacks, some legislators are stepping up in a big way to defend the rights and dignity of trans, nonbinary, and Two-Spirit youth. For his relentless, vocal allyship and fierce defense of trans Montanans, Senator Pat Flowers of Bozeman is our Hero of the Week.
During the Senate floor hearing on SB 99 on Tuesday, some Senators seemed hell-bent on using stigmatizing, offensive terms and analogies for gender-affirming care, including making comparisons to lobotomies and amputations of healthy limbs. Senator Flowers wasn't having it, and interrupted this language every. Single. Time.
"I'm going to ask one more time. Let's leave that language out of this discussion. There's no place for it here…Let's establish a little decorum, Mr. Chair, and stop the references to amputation right now.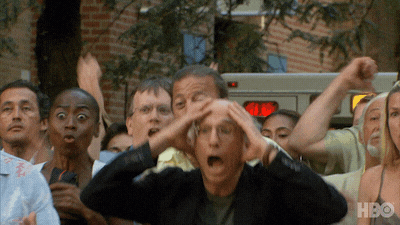 While the bill passed its vote on the floor and will now move to the House (where we'll keep fighting it with everything we've got), Senator Flowers and the rest of the Senate Democrats refused to let it do so quietly. Trans, nonbinary, and Two Spirit young people need to see politicians– especially cis, white, men– fighting for them. We appreciate Senator Flowers's dedication to interrupting harm in the moment, rather than letting those in power control the narrative and spread misinformation without pushback. Send Senator Flowers a little bit of Valentine's love for interrupting oppressive speech and standing up for our youth!
---
Villain of the Week- Rep. Braxton Mitchell
I once knew a boy named Brax
Who didn't care about the facts.
He'd push heinous legislation
With no consideration
Of the bill's full range of impacts.
Roses are red, violets are blue,
Braxton Mitchell, do you even know what this bill would do?
House Bill 359, sponsored by Rep. Braxton Mitchell of Columbia Falls, would do a lot more than "prohibit minors from attending drag shows." While stepping into the role of all parents in Montana is already way out of the legislature's lane, the bill also creates a legal definition of the art form that not only sexualizes performers, but also conflates any performance marked by gender non-conformity with 'drag': This bill might sound familiar, and that's because it is! On a nationwide level, a number of states have adopted suspiciously similar laws, and administrations have been flip-flopping between protecting patients' rights to access care
"exhibiting a gender identity that is different than the performer's gender assigned at birth using clothing, makeup, or other physical markers and sings, lip syncs, dances, or otherwise performs for entertainment to appeal to a prurient interest." (Note: Mitchell has introduced an amended, although no better, definition, which you can read here. The committee will vote on the amendment prior to voting on the bill.)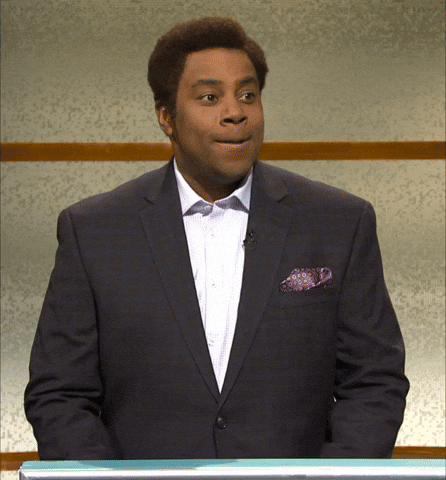 It's giving… three-article rule. As is the case with a lot of anti-trans legislation, we're seeing a lot of very similar bills being pushed across the country, and there's no telling what repercussions this manifestation of moral panic might have on the art and livelihood of queer and trans performers, artists, musicians. This bill violates the First Amendment rights of performers, business owners, public schools, and libraries in order to prevent minors and their parents from making their own decisions.
HB 359 was heard in the House Judiciary Committee on Friday. In his opening on the bill, Rep. Mitchell requested that no one make reference to trans people or theater– a demographic and an industry that would undeniably be impacted by this bill (thankfully, this request was denied). Opponents, who vastly outnumbered supporters of the bill, included drag performers, trans folks, parents, and allies from all kinds of backgrounds. They spoke to the overreaching and unconstitutional nature of the bill, the joy and acceptance they've found in the drag and queer communities, and the immeasurable harm the bill would cause.
After all the anti-trans bills we've seen this week, one thing is crystal clear: Montana doesn't want these laws. Our state is a better, more vibrant place because of the queer and trans folks who live here, and that's never going to change.
Check out our coverage of the hearing on Twitter, and then ask your Representative to vote NO on HB 359.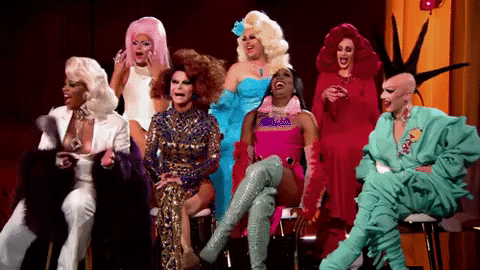 ---
Well, that's all for another week of What the Helena! Friday marked the 30th legislative day of the session, so we're already one third of the way through this wild ride of a legislature! Thank you so much for everything you've done to call out the BS happening in the Capitol and keep your representatives accountable. As a token of our gratitude, dear reader, enjoy this Valentine's Day limerick:
Forward Montana sent out a weekly newsletter
You read it, and said "this state can be better"
You answered our calls
Your voice rang through the halls
And for that, we write this love letter