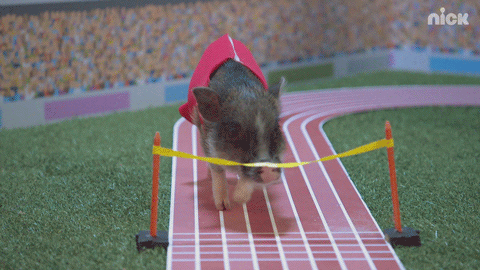 Well friends, we're limping along and almost to the finish line of this very brutal legislative session! Through all the good news and bad, we're grateful for you – your participation, questions, thoughts, ideas, and general existence bring us such joy. This week has been quite the doozy, but so many folks have shown up in so many ways, giving us those little heart-warming feels to help us keep going. Remember to take care of yourself, so we can continue taking care of each other ♥️ 
---
Calls to Action:
???? Veto Edition ???? 
We've officially reached the point in the legislative session where plenty of bills we've been watching have passed through the legislature and are now awaiting Governor Gianforte's signature. You know what that means? A new phone number to call! Here are just a few of the no-good bills currently waiting to be signed into law. Ask the Governor to veto these bills by calling 406-444-3111 or filling out this form.
HB361
Sponsor: Brandon Ler
Summary: HB361 would make schools unable to discipline a student for misgendering or deadnaming another student.
HB303
Sponsor: Amy Regier
Summary: HB 303 would allow any medical provider to deny care to any person for moral, religious, or conscience-related reasons.
HB 170
Sponsor: Steve Gunderson
Summary: HB 170 would completely repeal the state's energy policy and goals, as well as the process for developing new goals.
SB 228
Sponsor: Jason Small
Summary: SB 228 would bar local governments from banning petroleum fuels.
---
"With Pride and Determination"
If you've been following the news this week, you already know that the Montana Freedom Caucus, Rep. Matt Regier, and essentially the entire Republican party have been doing everything they can to prevent Rep. Zooey Zephyr from speaking on the House floor. 
It all hit a boiling point after Rep. Zephyr closed her statement on SB 99, the gender affirming care ban, by saying "I hope the next time there's an invocation, when you bow your heads in prayer, you see the blood on your hands."
Now, Rep. Regier, who serves as the Speaker of the House, has indicated that he will not let Rep. Zephyr speak until she apologizes for speaking the truth about the impacts of these policies. She, in return, has indicated that she has no intention of doing so. You can read her statements in response to all of this on her Twitter.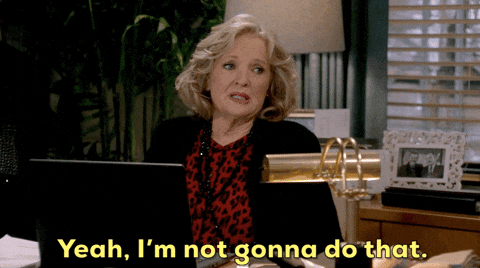 Let's be clear: Rep. Zephyr is much more than the first trans woman in the Montana legislature, although that identity is certainly central to her censorship. She is also a fierce advocate for renters, a staunchly principled politician, and a thoughtful, kind person. She represents 11,000 Montanans whose voice in the House is now being denied to them. We won't mince words: this is a fascist tactic to silence the voice of a duly elected representative, as well as the voters who sent her to Helena. 
Rep. Zephyr has made it clear that she will continue to advocate for trans Montanans and all of her constituents "with pride and determination." We are behind her all the way. If you're itching to give the people behind this censorship a piece of your mind, give Rep. Matt Regier, Speaker of the House, a call at 406-253-3293. 
---
Ch-ch-changes!
Even with just a couple weeks left in the session, there continue to be surprises around every corner. Remember HB 234, the bill that would ban "obscene" materials from schoolsand HB 359, the bill that would censor drag (and also just threaten the very existence of trans and GNC people)? Well, both of these bills have undergone some major makeovers in the Senate thanks to Sen. Dan Salomon and Sen. Chris Friedel, respectively.  
It seems like some folks have realized that criminalizing teachers for doing their jobs is actually a terrible idea, and the amended HB 234 removes schools, libraries, and museums from the section of criminal code that the original bill tried to twist against these institutions. Now the main purpose of this bill is to allow school districts to adopt ordinances, resolutions, or policies that are more restrictive than the definition of obscenity, which at least brings control back to local school districts. You can read the amended bill here!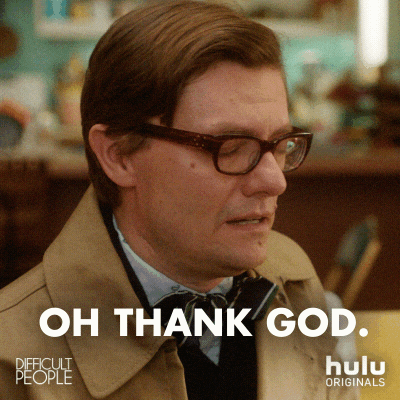 HB 359, titled, "Prohibit minors from attending drag shows", no longer contains the word "drag" in the text at all, and instead focuses on prohibiting minors from attending "adult-oriented shows" or entering "adult oriented businesses," (things that minors are already not permitted to do) and defining what those two terms mean.  You can read this new version here!
Both of these amended bills have passed in the Senate, which means that they must now go back to the House to be voted on again. If one or both of these bills as amended are voted down in the House, it'll go to a conference committee made up of House and Senate members. This committee will work to reconcile the differences between the bill that originally passed in the House and the amended bill that made it back to that chamber.  
---
Hero of the Week-
Sen. Ryan Lynch (D) Butte
Our hero, Sen. Ryan Lynch of Butte, has played a major role in securing some key pieces of legislation to reform our state's criminal justice system! This week, the legislature debated Lynch's SB 89, which creates a pretrial diversion pilot program as an alternative to unnecessarily incarcerating individuals with substance abuse disorders who have been charged with non-violent drug offenses. These interventions help to turn around mass incarceration by increasing the availability of treatment options, and are effective at reducing recidivism. 
Sen. Lynch also sponsored SB 166, which exempts barber services in correctional facilities from licensing requirements. Like Rep. Frazer's dog training bill from last week, SB 166 recognizes the humanity of incarcerated people and is a step toward ensuring a better quality of life for Montanans in correctional facilities. Since the beginning of the session, when Sen. Lynch sponsored a (now-tabled) bill to decriminalize fentanyl testing strips, he has shown a staunch commitment to reducing harm and reforming inhumane systems. It can't get much more heroic than that!
---
Villain of the Week-
Rep. Josh Kassmier (R) Fort Benton 
Our villain this week is Rep. Josh Kassmier of Fort Benton for sponsoring a frustrating and backwards bill under very shady circumstances.HB 971 undermines the protections of the Montana Environmental Policy Act (MEPA). It would allow state Department of Environmental Quality projects, which are required to get permitting through MEPA for air pollution, mining, and more, to forgo those rules entirely if the Montana Supreme Court requires them to consider projects' climate change impacts on our Constitutional right to clean air and water.  Bizarre, right?!
This bill is clearly intended to benefit one monopoly corporation (*cough, cough* NorthWestern Energy *cough, cough*), and to circumvent one court ruling from this month that revoked NWE's permit to construct a new gas plant in Laurel. 
Additionally, the process by which this bill was introduced and scheduled far past the deadline was deeply anti-democratic: suspending the rules, crunching the timeline, and giving very little notice for concerned constituents to come and state their opposition. Par for the course of this session, it's clear that many of our representatives are prioritizing further reliance on fossil fuels that will come at great physical, financial, and environmental cost to Montanans, and like salting a wound, they are breaking all the rules to do it. 
Rep. Kassmier, none of this is what the people of Montana sent you here to do. However, despite the last-minute scheduling of the hearing, y'all stepped up to declare your opposition: in total, 572 opponents either signed up to testify or sent in public comment!  The bill did pass through the committee and is on track to coast through the House, so now it's time to let your Senator know how you feel about your right to clean air and water: tell them to vote NO on HB 971!
---
Have you heard the latest episodes of our podcast? Listen here or wherever you get your podcasts.