Step 1. Register to Vote!
To make sure you are registered to vote, check out ​M​yVoterPage​​. If you aren't registered to vote or need to update your address, you can request a form online — ​sign up here​! We'll mail you a voter registration form with a prepaid envelope to mail back to your elections office. You can register using our Online Voter Registration portal until October 12th. After that date, you can register to vote in-person!
You can register to vote up until 8:00pm on Election Day in Montana. To see a list of in-person registration locations for your community, ​click here​.
Step 2. Research the Candidates & Issues
Curious about some of the races you'll see on your ballot this November? Our Voter Guide listed above has all the details you're looking for to make an educated decision.
Step 3. Vote
Governor Steve Bullock​ ​announced on March 25th​ that counties would have the option to move to an all mail election for the November election — similar to how we voted in the primary.
Wondering what that means for you? It means if you're a registered voter, you'll be receiving a ballot through the mail. You'll fill out your ballot and mail it back in — you don't even have to pay for postage! Counties have until September 9th to make a plan for how they'll be voting. Stay tuned for more information!
Ballots will be mailed out to every registered voter on ​October 9th and they will also be available at your county elections office (​find yours here!​).
Not registered to vote at your current address? YIKES. Make sure you update your voter registration — ​especially if you're a college student currently living somewhere else temporarily (like back home with your family) due to COVID-19. ​Use this handy form​ to request a postage paid voter registration application.
Not sure if you're registered to vote? Have other questions about your absentee ballot or where to vote?​ ​Check here​ or slide into our ​DM's​. You can register up until 8:00 pm on Election Day, November 3rd.
Step 4. Kick up your feet.
Civic engagement looks good on you.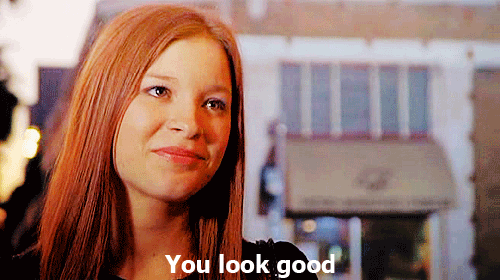 What Voters Say
The Forward Montana guides are usually the only truly impartial voting guides I can usually find during election season. I appreciate that they take the time to ask about issues that are both important nationally and locally. Through their guides and the research they do, they give our generation a voice in elections when most other organizations would rather pretend that the young generation of voters simply don't exist.

Devin M., Missoula